There won't be any "post-Lynn Valley Day" let-down this year, thanks to a new event sponsored by Bosa Development.
Lynn Valley Day won't wind down with the last spin of the carnival merry-go-round on the afternoon of May 31. Instead, it will be capped off by a high-energy evening finale delivered by The Boom Booms, a soul/funk band that's based in Vancouver but tours internationally.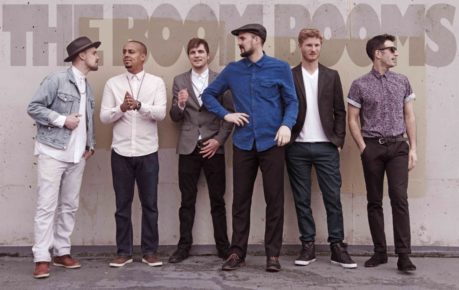 Mark Sager, who has assisted with the community consultation for the Lynn Valley Mall redevelopment, organized the evening to give families a night out and to raise funds for the North Shore Disability Resource Centre (NSDRC).
The Boom Booms were voted Vancouver's Favourite Band by Georgia Strait readers in February 2014, and have just returned from a tour in Hawaii (click here to learn more about them). With a new album coming out on July 5th and gigs all over the Lower Mainland and province this summer, the band is busy – but not too busy to make an appearance at Lynn Valley Day. Admission to this event by donation with 100% of the proceeds going straight to NSDRC. Organizers promise that it will be a wonderful community event, and a wonderful opportunity to support a great organization.
The event will take place under the big white tent on Lynn Valley field, and run from 5 to 8 p.m. on the evening of Saturday, May 31. Concert-goers are invited to bring some friends and a blanket to sit on, and to enjoy dinner or snacks from the Lions Cook Shack to make a real community night of it!
For a schedule of other Lynn Valley Day events, click here.