Lynn Valley will be celebrating the 10th annual Culture Days September 27-29th. Events and activities will be happening throughout Canada, North Vancouver and in our very own neighbourhood. 
---
---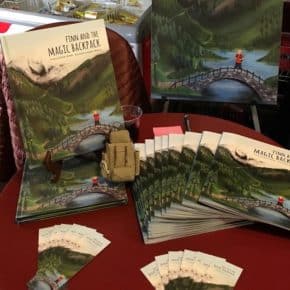 Culture Days is an opportunity for people of all ages and abilities to try something new, experience something totally different, discover creative spaces in the community and meet the artists that work there. North Vancouver Parks and Recreation have centred the events at seven different "Hubs" throughout the District and City of North Vancouver. 
 "North Shore Culture Days celebrates the vital role that arts and culture plays in creating vibrant and connected communities. We invite residents to participate, be inspired and have some fun." said Heather Turner, Director, North Vancouver Recreation & Culture Commission.
We have two picks for Lynn Valley: 
Saturday Sept. 28; 10-11 a.m. Shaketown Walk with NVMA curator Karen Dearlove , Community History Centre, 3203 Institute Road, Lynn Valley

Sunday, Sept. 29; 2-4 p.m. Finn and the Magic Backpack with author Julie Flynn,  Community History Centre, 3203 Institute Road, Lynn Valley
---
---
Last year we spoke to North Vancouver Museum and Archives Curator Karen Dearlove about the popular Shaketown Walk. 
At the turn of the last century, Lynn Valley isolated, forested and at the edge of the frontier.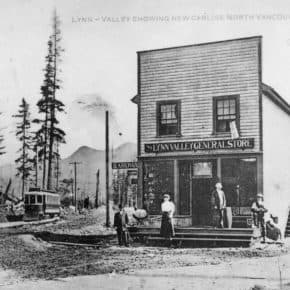 "It really was in mountains," said Dearlove. "Before bridges it was a fairly remote. Just to get up here traveling from Burrard Inlet was difficult. It was mostly skid roads for the mills."
The heavily treed landscape was bisected by Tote Road, a rugged skid road built in order that oxen might haul felled logs down to the Moodyville waterfront, "Centre Road" (now Mountain Highway), and Pipeline Road, a plank road along which a pipeline was installed to carry drinking water from Rice Lake into North Vancouver.
It's relative remoteness and difficulty did not keep people away. The community was first called Shaketown because of the mill – on Mill Street – producing cedar shakes or perhaps it was because of the the shake-sided shacks housing the necessary workers.
"Because the workers at the mills wanted to live close by, homes were built, stores opened, clubs and churches were formed. There was an influx into the area and quite quickly it became a community," said Dearlove. 
The appeal of good jobs, land and a community drew a diverse group of workers from early Chinese and Japanese workers, industrialists from Vancouver and a number of families from Finland, plus many others, she said. 
"Many were like Walter Draycott – they had a sense of adventure," she said.
---
Finn and the Magic Backpack
---
Lynn Valley trail runner Julie Flynn has taken her experience in the forest and created a adventure story to help children be prepared for the outdoors. 
First hand experience
"Every Monday morning as I was getting up I would hear about North Shore Rescue being out all weekend and how they had saved someone," she said. "For weeks and weeks I thought 'Why aren't these people prepared when they go into the mountains?'  and I realized I could write about that."
Flynn has spent time writing for many years. 
"I have always wanted to write a fairy tale," she said. "I am trail runner and I thought it would be great to write about our beautiful mountains."
In its 30 pages, Finn and the Magic Backpack tackles North Shore Rescue's 10 Essentials in a fun and engaging way. 
"There are a lot of kids who are doing way more stuff than I think I did when I was young," she said. "Kids are out hiking now. It would good to drum it into them early that they need this stuff – even with their parents."
---
---
"The trails and forest were so inspiring," said Flynn. "I would know what kind of feeling I wanted to create and have in mind how the essential [item] would look in the illustration to appeal to children and I would write the story to share that."
While Flynn hopes the book will have mass appeal for any child who embraces the outdoors, there are plenty of North Shore icons that local kids are familiar with.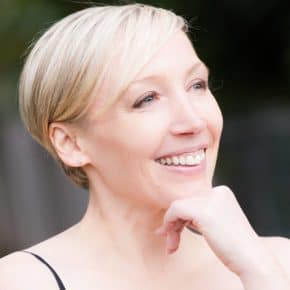 "Mount Seymour is in there," she said. "There are the General and the General's Wife – two huge cedar trees who are the magic talking trees. There are the yellow gates that are all over the North Shore marking trails. There are even the triangle trail markers of the Baden Powell." 
Flynn took advantage of the rise of resources and online marketing for writers, using her own motivation to publish the book herself. 
"I've done a few workshops on writing and publishing," she said. "Traditional publishing and self-publishing have their pros and cons. I thought self-publishing would work for me."
When the book was released last summer it was very warmly received with some early traction on Amazon's new release chart.
"It's pretty exciting. It has done quite well," said Flynn. "There have been people in the community have really supported it. The launch at End of the Line was almost overwhelming. I sold out of all my books. Children really love the pictures and after each section when they turn the page they find it really exciting to have a cliffhanger where they don't know what is going to happen."
With one book under her belt, Flynn is already thinking of other stories.
"For the next one, maybe Finn will meet his granny and she will be really cool, love the outdoors and hike all over the place and they would go off on a big adventure together," she said. 
Finn and the Magic Backpack can be purchased at the End of the Line General Store or Amazon and a copy is available at the North Vancouver District Public Library. 
---
An afternoon with Author Julie Flynn
---
The free Culture Days event Sunday Sept. 29 from 2-4 p.m. is suitable for children ages 3-8. Join the magical journey across the North Shore Mountains with author Julie Flynn as she reads from her inspiring children's book, "Finn and the Magic Backpack." Finn is a young boy who dreams of becoming an adventurer. Experience Finn's excitement and awe as he hikes to Deep Cove and discovers the ten essentials needed to stay safe in the backcountry.  This event is most suitable for children aged 3 – 8. Places are limited; call 604 990 3700 x8016 to pre-register.
For all the Culture Days events check out the  NVRC website at https://www.nvrc.ca/arts-culture/culture-days (for Lynn Valley events, click on the Lynn Valley Hub accordion on the webpage) or the national website at https://culturedays.ca/en. 
To learn more about Lynn Valley's history check out this page.