Back in December 2011, our readers gave a hearty thumbs-up to this post about the inspiring work of Lynn Valley resident Sally Livingstone.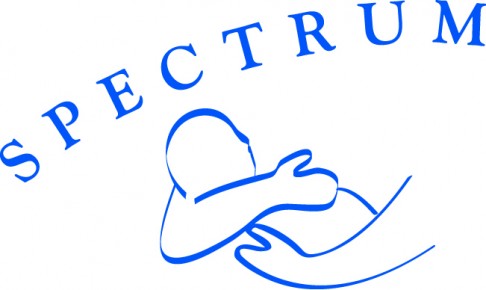 Sally is the founder of Spectrum Mothers Support Society, an organization that mentors young North Shore mothers who need a helping hand. Over the years, the positive effect of their efforts has been tremendous, as you'll learn from the testimonials on their website. More than one family has been able to stay together thanks to the support of these compassionate caregivers and mentors, who provide a listening ear, babysitting, parenting wisdom and companionship where and when it is needed most. (What can just a few hours of help per week really accomplish? Well, just click here for a North Shore News story about one young mom who was able to go on to earn great accolades at Capilano University!)
Spectrum is delighted to announcethat they have been chosen to benefit from St. Francis-in-the-Woods Anglican Church's legacy fund. Any money donated to Spectrum will be matched by the St. Francis fund, up to $10,000. Please consider donating to this cause, which has proven to be of long-lasting benefit to so many young moms and babies just starting their journey together. The organization's press release is below:
MATCHING GRANT OPPORTUNITY ($10,000) – DONATE NOW!
An amazing opportunity has come our way to increase our funds and therefore increase the amount of support we are able to provide. Any new donations to Spectrum will be doubled thanks to the generosity of St Francis- in- the- Wood Legacy Fund who have generously agreed to match donations up to $10,000.
Spectrum Mothers Support Society (www.spectrummothers.ca) provides support and mentorship to mothers on the North Shore, with children under the age of five, who continue to courageously care for their children during difficult circumstances.
Referrals are on the increase. The Executive Director has been working more closely with social workers at MCFD and community nurses (VCHA) to further identify families at risk and put into place a plan to provide optimum support. By engaging the services of our doula prenatally, and the help of mentors and caregivers as soon as the baby is born, we are able to keep families intact.
In other scenarios the support of trained and experienced caregivers enabled mothers to engage in activities such as counseling, exercise programs and support groups. Demonstrated outcomes are more positive parenting and mothers who are able to contribute to the lives of their children and to the community. Mothers feel less isolated, have improved mental, emotional and physical health and are able to reach out and engage other community resources.
We continue to see mothers return to work and undertake further education and training to be able to better provide for their families
Spectrum intentionally gives priority to low-income families, a category that may include teenage mothers with little or no support, new immigrants or mothers whose income does not allow them access to excellent caregivers, and mothers of children with disabilities, developmental delays or behavioural challenges.
Your generous donation will ensure that this support continues. You can donate on line or by mail. Thank you to St Francis- in- the- Wood Legacy Fund. Please act now – the need for funds is urgent!
– Debbie Jamison, president, and Sally Livingstone, executive director
Spectrum Mothers Support Society
Society Incorporation # S-0060469
Charitable Organization # 81737 2451 RR0001