What could possibly be better than LynnValleyLife, your neighbourhood news source? That's easy – LynnValleyLife 2.0, coming your way later this month.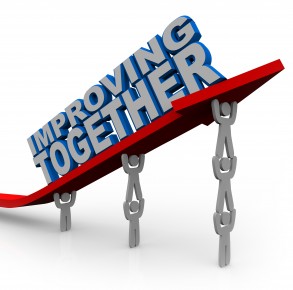 We're excited to be unveiling some major changes that will make the LVL experience even more user-friendly. We know that readers often visit our website when they're on the go, whether it's to check out the details of a community event listing or the address of an open house. So we asked the good folks at SplitMango (a web development agency headed by Lynn Valley's David Miller) to build us a site that is "mobile responsive." That means that regardless of what device you are using when you visit LynnValleyLife.com, the content will present itself in the most reader-friendly way. No more squinting and "zooming in" required!
We're also introducing a bulletin board forum that will allow Lynn Valley residents to talk directly to each other. We know that if you're selling household treasures, looking for a babysitter or hunting for a lost dog, it's the people down the street you want to reach, not the citizens of Port Coquitlam or Richmond. We've really been looking forward to launching this "classified ads" section – because who doesn't love a little buying, selling, and swapping, especially when you can shop local?
Another upgrade will be a re-organized Merchant Profile section that will make it easier to search out the shops and services you need. So if you operate a business here in Lynn Valley and haven't yet gotten on board, now's the time. Just contact us at [email protected] and we'll send you all the info you need to have your own page in our business section – for free!
It's thanks to readers like you that LynnValleyLife is able to help local businesses, individuals and non-profits spread the word at no charge. We're able to stay ad-free because our site is sponsored by Jim Lanctot and Kelly Gardiner, the top two RE/MAX realtors in Lynn Valley,* so your continued word-of-mouth referrals and real estate business will keep LynnValleyLife thriving well into the future. But don't just sign on with Jim and Kelly because you love your neighbourhood news website – take a look at what previous clients have said about their work. You can be confident you're making a great choice when you go with the LynnValleyLife team!
(*based on MLS sales in Lynn Valley, Braemar, Tempe, Westynn, Westlynn Terrace & Princess Park between 01/01/13 – 10/15/13).