We are collecting nominations for Lynn Valley's Good Neighbour Award until Dec. 19, 2012. We'd love to hear, and share, stories about good-hearted folks who have gone out of their way to help you or their community, in ways large or small.  Nominees don't have to be your 'next-door' neighbour, just a fellow citizen of the Valley.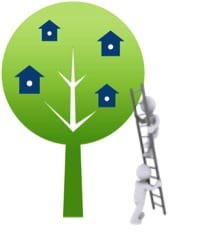 This contest isn't about deciding who's 'best' – it's about celebrating all those kindnesses that we know happen in our neighbourhood every day of the year. The winner of this year's Good Neighbour prize package will be drawn at random, and announced on Dec. 23. Please send your submissions to [email protected].
ADRIENNE COUSINS NOMINATES TRAVIS SPENCER:
"So, my friend is the best neighbor and boyfriend I've known … I'll tell you why he's the best neighbor I've known..  I suffer from anxiety and SAD (seasonal affective disorder). So  since the winter months began,  and last year as well, he made it a point of  his to invite me up to Lynn Valley square for a tea or a latte at Delany's to take in the beautiful Christmas trees, shops,  and people… and lift my spirits, even while tackling his busy school and youth volunteer schedule.
He is a child at heart with an old soul if that were possible.  A perfect combination. Thanks for considering him for the award."