When the world stopped mid-March it was the middle of Spring Break. Students had left school on Friday expecting to return after a warm vacation or some skiing on local hills. They didn't expect they'd never walk the halls or play on sports teams again. As this year's Argyle Secondary School Valedictorian Jake Rubin explains, it was a curveball they never saw coming.
---
---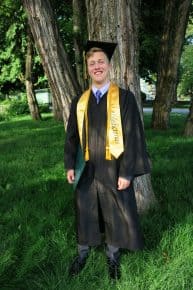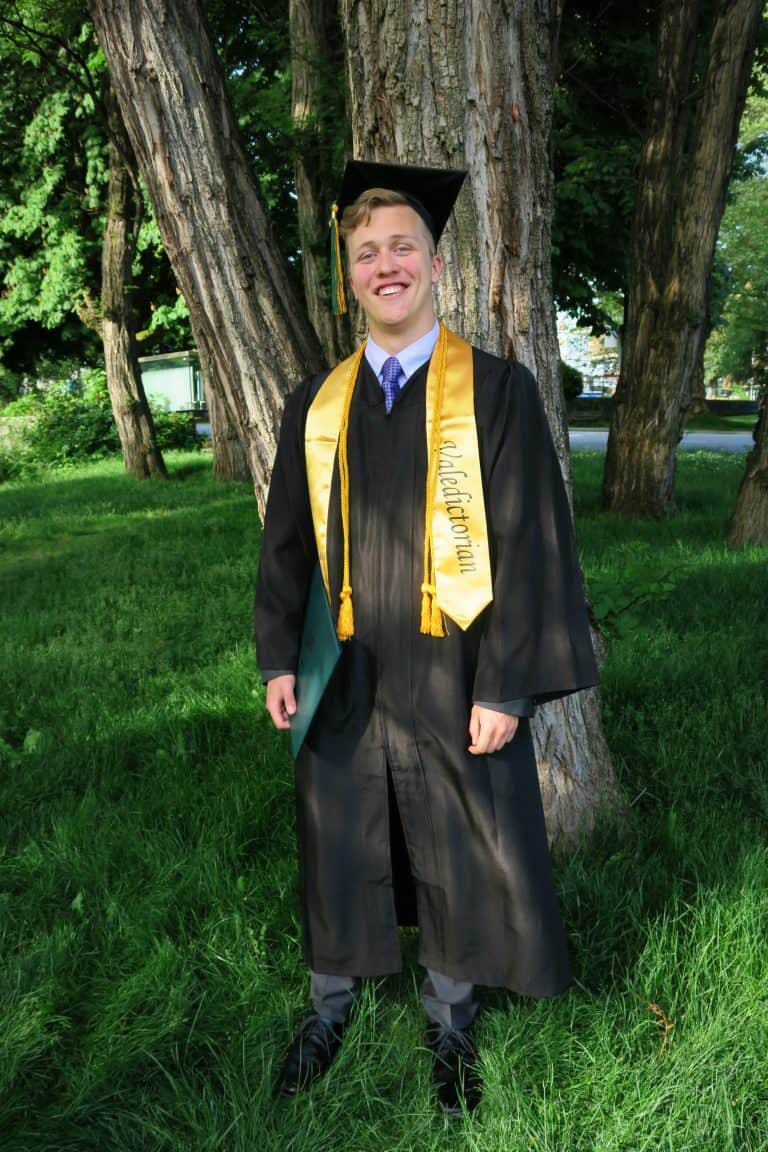 "We all had a vision of what our Grade 12 year would look like," said Rubin. "For me, I had a trip to Europe with the music program to look forward to, I had expectations for my final seasons on sports teams that couldn't happen. It was my last year and I decided to be ambitious."
Like other Grade 12 students across the province Rubin was looking forward to the last term of school to take part in school traditions, final tournaments and to simply spend time with friends before university. 
"At the beginning of spring break we were starting to see things close but I still thought we would still have school in two weeks," he said. "Soon though, there was a feeling we wouldn't step back into the school."
---
---
As the grad class prepares to move on with five years of Argyle under their belts, Rubin said it's remarkable how much the students have changed. 
"Argyle is a place that helps students find their potential," he said. "It has so many special programs, clubs, music, athletics. I have seen a lot of classmates find talents and passions they never knew they had. They now enjoy them so much they are forming their future."
School Principal Kim Jonat also sees big changes in this class.
"The Argyle grads of 2020 have shown notable growth," said Jonat. "They have had to overcome many losses and have become more resilient in the process.  They have lost the ability to attend many important events in traditional ways such as graduation banquets and ceremonies, have been unable to attend daily classes and interact with their peers at school this Spring.  They have also had to navigate new terrain and learn in new and different ways.
"This was certainly not the way any of us anticipated our grads finishing off their 13 years of public schooling and yet here we are. While the immediate future is uncertain I have no doubt that the Argyle grads of 2020 will accomplish anything they set their minds to."
When the doors closed in March, many aspects of the grad year were left feeling unfinished, said Rubin. Some, like friendships while different are going strong with a bit more effort in a new physically distant way but other aspects can't be completed. 
"For our rugby team this was going to be the year," he said. "As a team we were really rebuilding. We had started to win – which wasn't normal for my year. We had found our footing, and put in a lot of time and work to win. It was the year we thought we had a chance."
---
---
Most adults would agree highschool graduation and starting university are formative milestones. For the grads of 2020, those expectations have been wiped clean. The last few months have shown students what their early university will look like.
"I am going to UBC for engineering," said Rubin. "We know at the moment, that it will be completely online for the first semester. As we switched to online classes [for Grade 12], I was surprised by the amount of work that I got done, without the classroom as motivation."
Their last summer vacation has also changed. Plans to celebrate grad or even summer jobs won't go as planned.
"I think we will still be able to have adventures," said Rubin. "It will look different, we will need to make sure we are safe, staying in BC and spending time with a small group of friends – safely. Some of my friends worry about not getting to work, so they are looking for smaller summer jobs."
---
---
Argyle, like many schools, has opted for a digital grad. Students were invited in very small groups to don their cap and gown and walk across the stage in a new physically distant way – no handshakes, no hugs. It was all captured on video with the plan to edit all the students together for a video released later this month. 
"I think it's actually going to look pretty nice," said Rubin. "We each had our grad profiles read and were able to throw our hats in the air. All the students who are giving speeches were able to record those at the end."
As the students take the first steps into adulthood, the pandemic pivot has left some regrets but also a unique experience. 
"I wish we could have gone back to school – just to say hi and see people before we head off in different directions. Who knows, maybe I will be telling my kids about how we lived through this bit of history," said Rubin. "I am optimistic for the future – an informed optimistic."