There are all sorts of fun activities to keep young ghosts and princesses busy this year – including our LynnValleyLife jack o' lantern carving contest!
Neighbourhood fun starts the weekend before Halloween. Here are some we've rounded up for you, courtesy of the North Vancouver Recreation and Culture newsletter. (And adults don't have to miss out either, see our post about the Lions Lair at Lynn Valley Village and the LV Legion party on Saturday the 31st!)
All Ages Halloween Party Extravaganza
Friday, October 30th  – $10.00 Youth / Adults (Children 12 and under FREE)
Friday Night  Live (FNL) makes room for Halloween-y fun with a safe, inclusive, interactive event for the whole family.
6 pm – games, pumpkins, crafts and treats / 7:30 pm FNL live magician and improv /9 pm Halloween Dance Off. Come One, Come all – in Costume!
1277 Lynn Valley Road, LV Library Community Room
Lynn Valley Haunted Village
Saturday, October 31 1:30 – 4 p.m. FREE
Take your little ghosts, goblins, princesses and superheroes to Lynn Valley Village and enjoy an afternoon of spooky Halloween fun. There will be face painting, trick or treating, storytime with the librarians, crafts, science experiments and a haunted garden. The Lynn Valley Lions will be there serving up some food at their cookshack… and, if you're brave enough, visit the Lions Lair Haunted House in the LV Village spooky UNDERGROUND…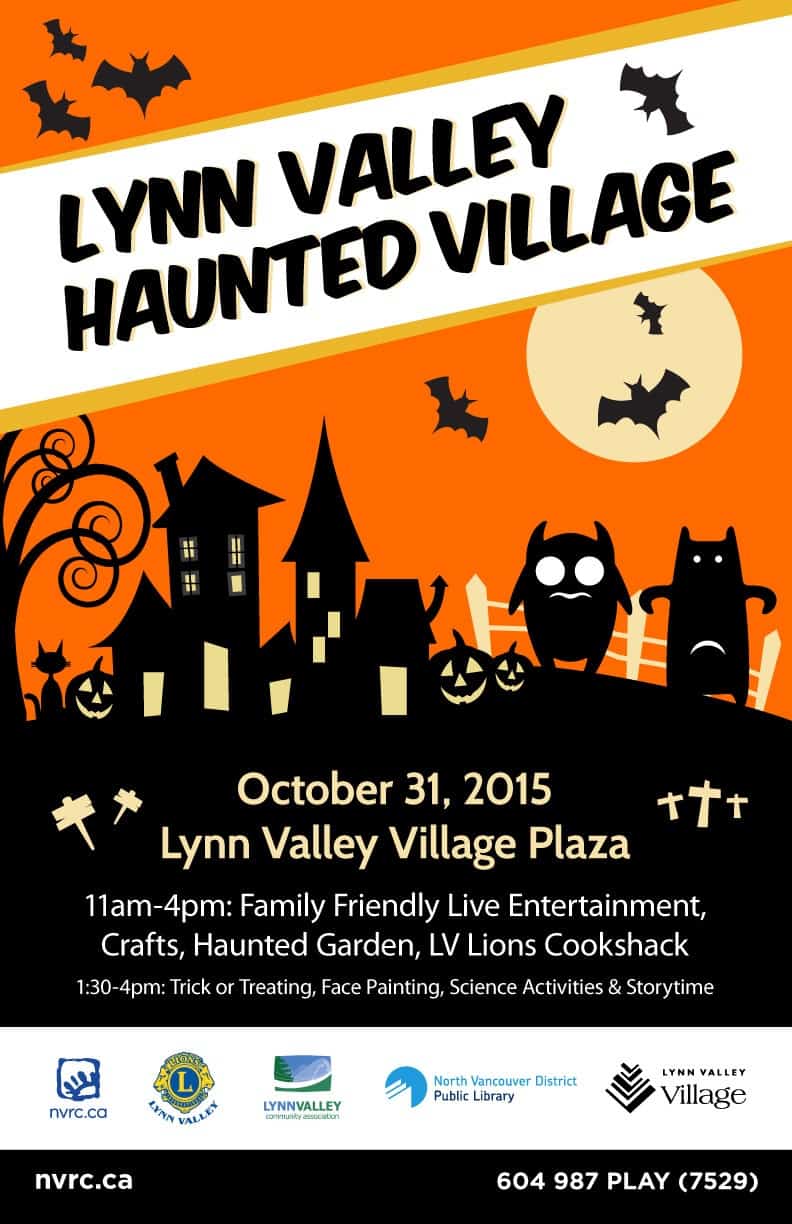 A Happy Haunting
Saturday, October 24 10 a.m. and 12:30 pm $7.50 / $2.50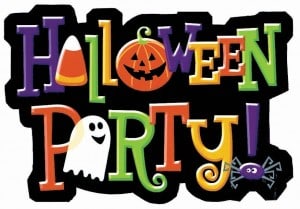 Take your little goblins, superheroes and princesses and have some ghoulish fun at this family Halloween event. There will be games, crafts, stories, activities and more. For children aged 8 and under accompanied by a parent. Registration is required; register by phone or online.
Lynn Valley Community Recreation Centre: 3590 Mountain Highway, 604-987-7529. Visit the website for more information.
Halloween Hiss-teria at the Ecology Centre
Sunday, October 25 noon – 4 pm; suggested donation $2 person / $5 family.
If you love reptiles this is the event for you! Drop by to meet reptiles from around the world and learn about these amazing animals. Maybe you will discover that reptiles are not as scary as you think?
Lynn Canyon Ecology Centre: 3663 Park Road, 604-990-3755
Visit the website for more information.