The two new homes being built from the ground up at Hoskins and Dempsey have been the focus of much interest, and one has even been sold already!
Whether or not you are currently in the market, it's always interesting to have a peek at the renovations, new landscaping, or construction that's going on in your neighbourhood. So we thought we would snap you a few photos now that these two new homes are starting to take shape.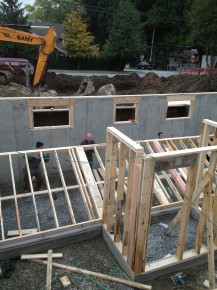 Builder invites homeowner to put up wall.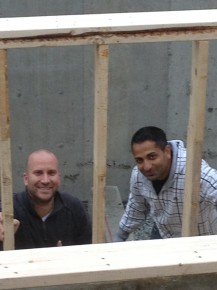 Homeowner and builder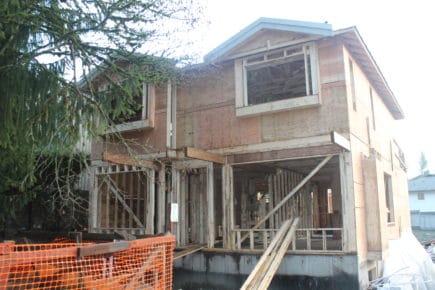 Front of home on Nov 7 / 12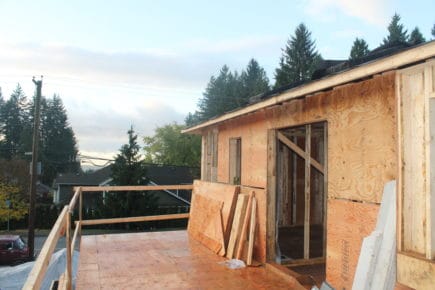 View from upper deck on Nov 7 / 12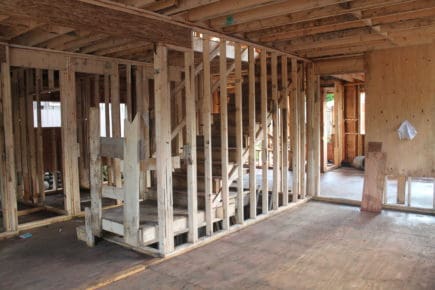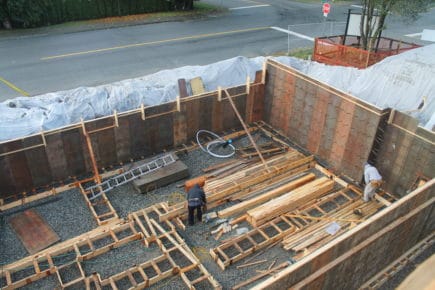 Foundation starting on 2nd home – get involved today!
To find out what the finished product will look like, click here. And to learn more about the process of turning an older home on one lot into a double lot for two updated homes, visit this earlier blog post. If you have any questions, please call Jim or Kelly at 778-724-0112.