Each year, more and more Canadians are marking Remembrance Day at ceremonies and other events across the country.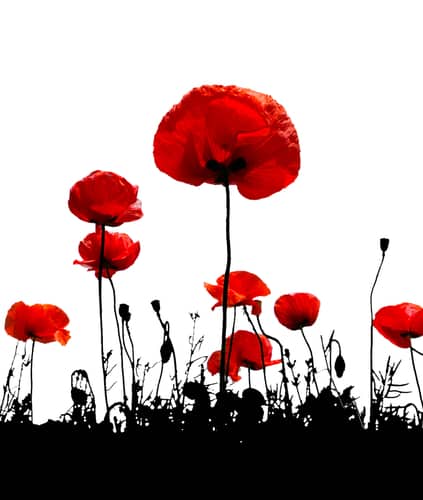 North Vancouver hosts the largest cenotaph gathering in Western Canada, an annual tradition at Victoria Park. People should be in place on Sunday before 10:30 a.m. (allow time to walk a few blocks), and thereafter will follow a traditional service, fly-past, parade, music, the presentation of wreaths of remembrance, and of course a moment of silence. For information on the marching parade before and after the ceremony, visit this North Van RCMP press release.
In Lynn Valley, a small ceremony is held at Pioneer Park at the junction of Lynn Valley Road and Mountain Hwy, especially to accommodate seniors and veterans for whom the crowds at Victoria Park are prohibiting. Those who wish to attend are asked to be at the cairn by 10:15 a.m., and to ensure the chairs available go to those who need them the most. Legion president Diana Saboe also notes that everyone is invited to the Lynn Valley Legion Open House following the ceremony; please leave the jeans at home and arrive in proper dress.
Many people also enjoy attending the Remembrance Day assembly at Argyle Secondary, which features thoughtful presentations and musical performances put on by the students. This year's assembly will take place in the school gym on Friday, Nov. 9 at 10 a.m.
And Lynn Valley United Church will be foregoing its usual Sunday service on Nov. 11 to offer a special performance by Antony Holland, award-winning actor and playwright. Holland will be presenting One Man in His Time, his play that tells of his experiences in Northern Africa during World War II. There, he worked as a code breaker for the British Armed Services and in his spare time mounted theatrical productions wherever he was able.
Admission is by donation at the door, with contributions of $25 or more eligible for a tax receipt. Contact the church office for more information, or look on the church website.