Katie Andreychuk is one of our Lynn Valley neighbours featured on the Lynn Valley Legacy website that is collecting names from readers – not just of notable neighbours that deserve the spotlight, but of potential names for the new Bosa development being built at Lynn Valley Centre. Visit the Legacy website before January 31 to participate – there is a $2,500 prize to be won! These profiles and photographs are being shared with LynnValleyLife readers with permission of the original author.
Katie is the CEO of Pie Sessions an independent YouTube channel that features interviews with bands, in exchange for one of her homemade pies. Around Lynn Valley, she managed a co-ed soccer team for two years, and has volunteered for the RCMP's Summer Crime Prevention Program.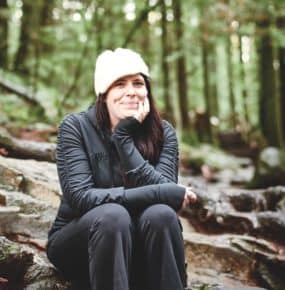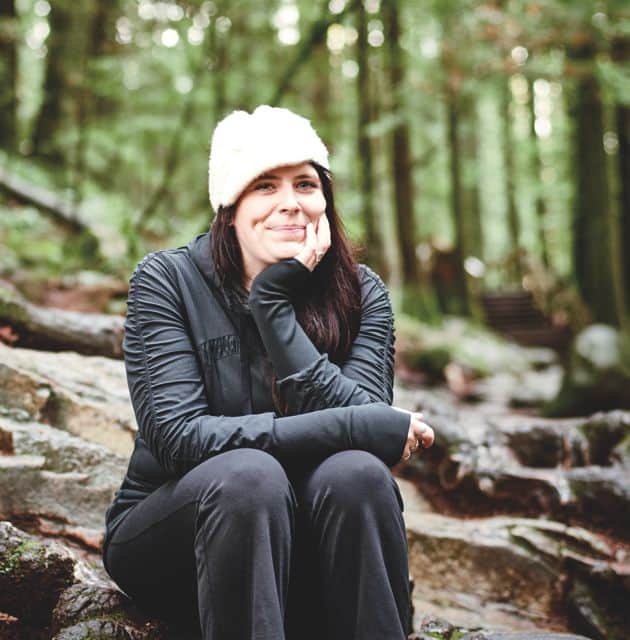 WHAT DO YOU FEEL TRULY DEFINES LYNN VALLEY AS A UNIQUE NEIGHBOURHOOD?
From my perspective, the community in Lynn Valley resembles an extended family. It is an extremely family-oriented community, which is a bonus when you're a kid growing up in an environment like that.
WHAT IS YOUR HAPPIEST MEMORY OF LYNN VALLEY?
My happiest memory fits right in to that child-friendly atmosphere. I remember rollerblading, swimming, fort building, and climbing trees with my best friends during long summer days. The neighbourhood was extremely family oriented so we had low-traffic roads enabling to do all of these fun activities in the safety of our backyards.
WHAT DO YOU SEE FOR THE FUTURE OF LYNN VALLEY?
I am a big fan of the beautiful homes that are indicative of Lynn Valley, so I would hate to see them all replaced by brand-new residences. As long as a mixture remains and outdoor activities stay close to home, the unique character of Lynn Valley will continue to shine through.
Do you know someone who has, or is, making a lasting impact in our neighbourhood? Visit the Lynn Valley Legacy website to nominate a fellow resident of our community, or suggest a name for the new development being built at Lynn Valley Centre. Deadline for both is January 31, so throw your hat in the ring by then if you'd like to be eligible for prizes!