Mark your calendars! After decades in its last-weekend-of-May slot, Lynn Valley Days is moving to the weekend of June 17 to 19, 2016. And along with the move comes a great new event – a Father's Day breakfast on the Sunday morning!
Guests at the Friday night Gala will enjoy catering by Louis Gervais and dancing to the tunes of Angela Kelman. Tickets are $150, which includes two drinks.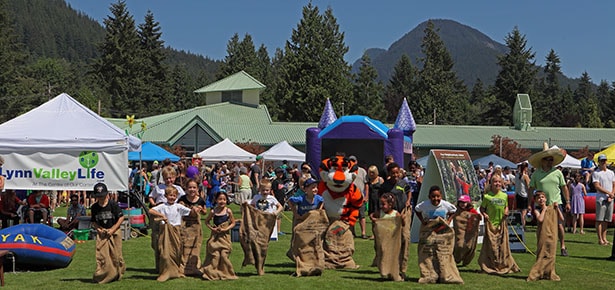 Saturday will be fun for all, with the parade culminating in Lynn Valley Park and kicking off a day of community festivities. Uber-organizer Gillian Konst is again managing inquiries about the gala, the parade and exhibitor tables in the park; Gillian can be reached at [email protected].
Gillian will let us know once the parade and exhibitor application forms are up and running on the Lynn Valley Day website, and when the gala tickets are available for sale, but in the meantime she is happy to answer your questions.
Details aren't out yet for the Father's Day breakfast on Sunday, but stay tuned! It will be a great way to start Dad's day.
Thanks, as always, to the hard-working organizers and participants who make this popular family event an annual highlight in the community. Please consider volunteering – on your own, or with a team of friends/schoolmates – to help the day run smoothly. We'll be sure to let you know how you can help in the weeks to come!