Water restrictions have kicked in again, and while our reservoirs aren't in bad shape at the moment things can change quickly. Here's a reminder about the Phase One lawn sprinkling restrictions that are currently in force:
Lawn sprinkling are restricted to three periods a week, mornings only. Outdoor sprinkling of lawns, using hose-connected or automatic in-ground sprinklers, will be permitted only as follows:
Residential Addresses:
Even-numbered addresses – Monday, Wednesday and Saturday mornings (4 – 9 am)
Odd-numbered addresses – Tuesday, Thursday and Sunday mornings (4 – 9 am)
Non-residential Addresses:
Even numbered addresses – Monday and Wednesday mornings (1 – 6 am)
Odd numbered addresses – Tuesday and Thursday mornings (1 – 6 am)
All non-residential addresses – Friday mornings (4 – 9 am)
As we've learned over the years, lawns that are allowed to turn brown will rapidly green up again once the rain comes, so don't worry when your grass starts to dry out. These days, a lush green lawn throughout a dry summer is apt to elicit condemnation, not admiration, so "keep up with the Joneses" by letting it go brown along with everyone else's on the block!
And if you don't believe us – here's what gardening guru Brian Minter has to say about it!
And here's a lawn sprinkling tip that's water-frugal as well as fun. As noted in this article, you can use a frisbee to gauge how much water your lawn needs for a good, once-weekly wetting. Just flip it on its back, and when the frisbee is full, you'll know that's how long it takes for a adequate watering that reaches down beyond the roots. Then flip it over again, and enjoy some tosses with whoever's nearby!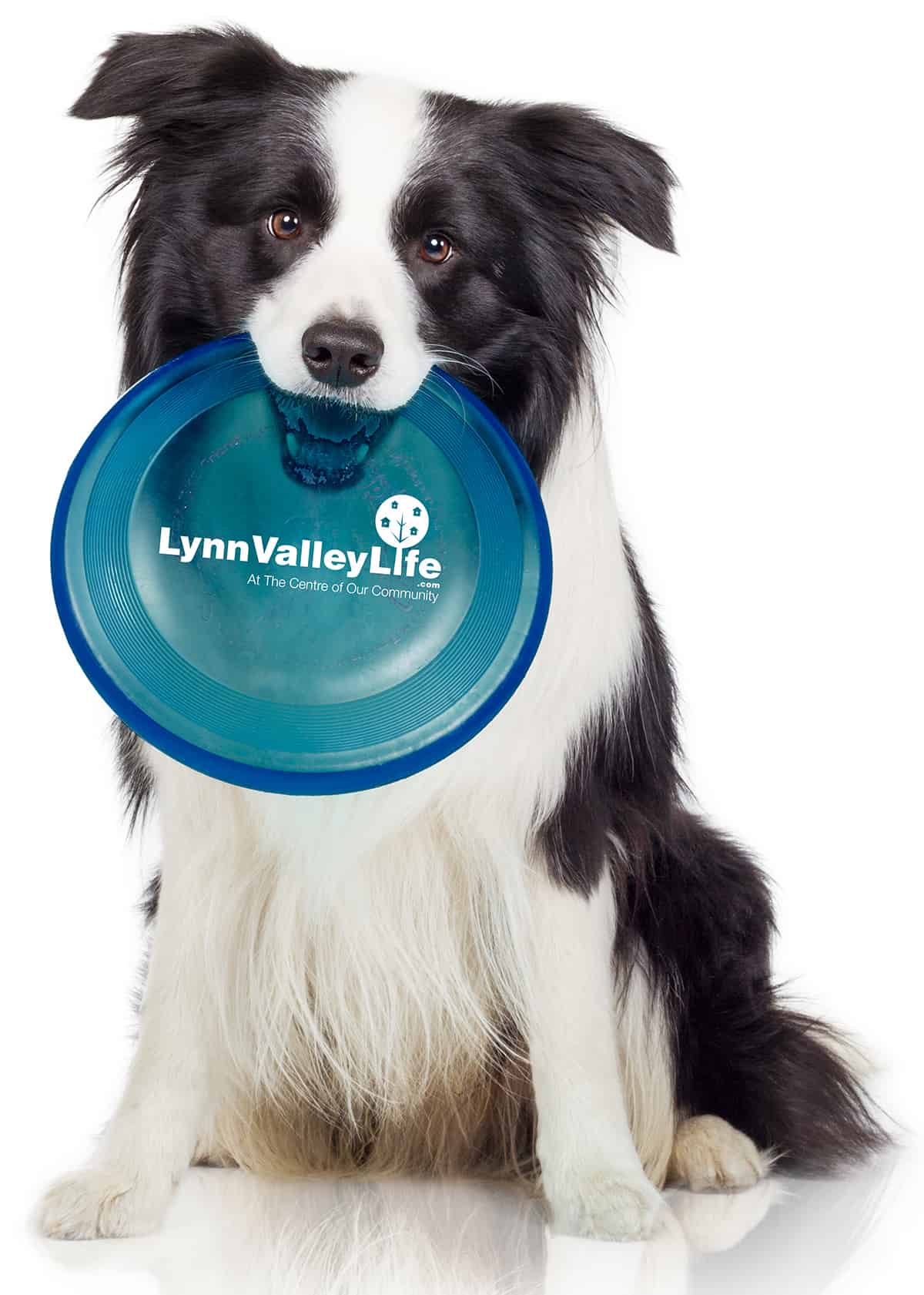 To getting you rolling, we've got free LynnValleyLife frisbees! Fly by our office at 3171 Mtn Hwy to pick one up or catch one at our Lynn Valley Days Obstacle Course.(*Available while quantities last, office hours are M-F 9-5pm.)
See you at the LynnValleyLife games pitch on Saturday, June 18 –  and heads up!