It wasn't easy, but LynnValleyLife finally caught up with Lynn Valley Day organizer Eric Miura on Friday – a rare chance to spend some time with this uber-busy volunteer who juggles his day job with executive roles in the Lynn Valley Lions and Lynn Valley Community Association.
At this time of year, that means Eric and the rest of the Lynn Valley Day team are living and breathing plans for the huge community event, which in 2016 has grown from two days into three.
That's not the only change – in a bid to maximize the chance of good weather, the festivities have been moved from their traditional slot on the last weekend of May to June 17 through 19, 2016.
Gala pricing explained
The fun kicks off as usual with a Gala Dinner Dance on Friday evening, with live music by Angela Kelman and catering by Louis Gervais. This event, now in its sixth year, has been a consistent sell-out with locals who enjoy the chance to have an "evening on the town" right in their own neighbourhood, with friends from the community.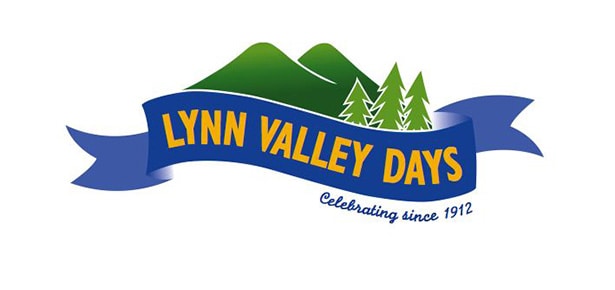 The ticket price has been bumped up this year – to $150, including two drinks and a free limo ride home – and Eric readily admits that he's caught some flak for the increase. He explains, however, that by supporting the Gala partygoers are helping to make the weekend happen for everyone.
Without the Gala's ticket sales, organizers could not afford to bring in the huge tent that ensures events can happen, rain or shine, and the money raised helps with other infrastructure costs – such as the laying of sewer lines to accommodate the thousands of people who descend on the park over the course of the weekend. At $90/ticket (last year's price), Eric said the weekend's overall costs simply weren't manageable.
Parade kicks off at 9:30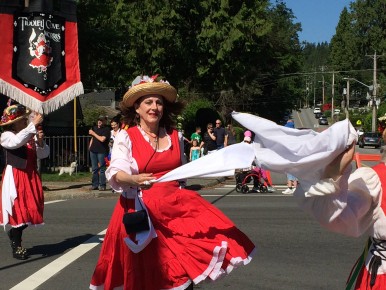 Organizers are making sure there will be plenty of  family fun to accommodate all budgets – and, of course, highlights such as the parade and plenty of live entertainment on the field don't cost fairgoers a dime. Make note, though, that this year's parade starts a little earlier, and kicks off Saturday morning at 9:30 a.m. from Mollie Nye Way. Lynn Valley Road will be closed from 9:15 to 11:15, with detours in place.
Beer garden and Sunday events added
Exciting new additions to the weekend include a Saturday beer garden and a Father's Day pancake breakfast on Sunday morning (the Lions Cook Shack will be open for business both Saturday and Sunday at 8:30 a.m.). For the first time, carnival rides will stay open on Sunday, so kids who haven't been able to use up all their ride tickets the day before will have the chance to rest up, then have another go-round!
As always, Saturday will feature lots of exhibits and activities from local groups, so if you'd like to book a table, or enter the parade, be sure to visit the Lynn Valley Days website and sign up online. There's talk of some family entertainment being offered under the big tent on Saturday evening – we'll keep you updated as event schedules evolve in the weeks to come.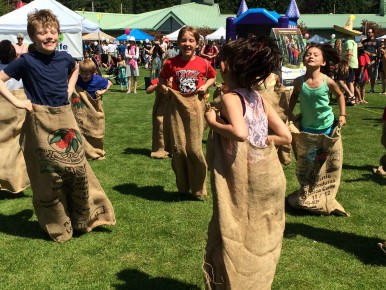 Please lend a hand
Planning and execution of the Lynn Valley Day weekend has grown exponentially since this historic community day was revitalized and brought back to its former glory. (Click here for a look at the history of Lynn Valley Day, since its inception in 1912.)
People do step in to help – thank you – but not in the numbers needed. With the events now taking place over three days, not two, the demand is even greater. Please put in just a few hours – whether it's doing traffic control, ticket taking, burger flipping, lost and found, or set up, we know all offers of help will be appreciated. Eric notes that teams of volunteers from local groups or businesses are particularly useful, so see if you can rally the troops! Volunteers can apply online or email [email protected].
Thank you, sponsors!
As always, it takes a village to put on Lynn Valley Day. Our hardworking neighbourhood volunteers are supported in their efforts by a number of financial sponsors, without whom the day wouldn't happen. Thank you to those who pitch in for this event every year – and, again, more sponsors are always needed at any and all sponsorship levels. Please consider making Lynn Valley Days a beneficiary of your business' generosity; visit the Lynn Valley Days website to learn more.