Lynn Valley young people are hitting the stage this month as they take part in a production of Charlie and the Chocolate Factory, presented by SMP Youth.
Heather Gawenda tells us that many cast and crew from Argyle Secondary, Upper Lynn Elementary, Lynn Valley Elementary, Ross Road and Boundary Elementary schools are taking part in the production, either under the lights or behind the scenes.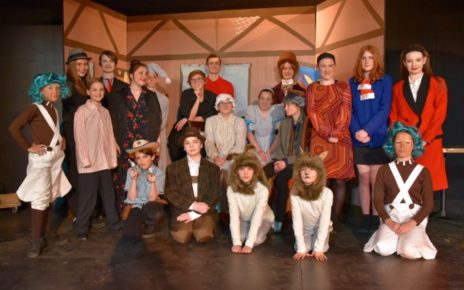 In the story, five lucky children find a golden ticket in their Wonka chocolate bars, giving them a rare glimpse inside Willy Wonka's chocolate factory.  What do the children discover on their tour? Oompa Loompas, a chocolate waterfall, trained squirrels, candies with magical properties…and Willy Wonka's true intentions.
Performances are at 7:30pm on Friday, May 13 and Saturday, May 14, and there will be a 2 p.m. matinee showing on Saturday, May 14.  Performances are at St Martin's Hall, 195 East Windsor Road, North Vancouver.
Tickets ($16 adults, $11 for children 10 and under) are available at smpdramatics.com or by calling 604.767.0665