Last week we posted some profiles of our Lynn Valley neighbours who have taken the plunge and are running for (re)election to North Vancouver District Council. Now we're introducing you to three Lynn Valley residents who are running for the post of school trustee for the North Vancouver School District.
We've received permission from the candidates and the North Vancouver Teachers Association to post their completed questionnaires submitted to the NVTA.
So, after a brief introduction from us, we'll let the candidates tell you, in their own words, what they see as the top issues for public education in North Vancouver. Be sure to learn about the candidates for all municipal posts, and come on out to vote on November 15th!
Shane Nelson tells us that his connection to Lynn Valley goes back to the late '90s when he first met his wife here and took her for a walk near the suspension bridge. Says Shane: "We were both living in other provinces at the time and it took us until a couple years back to move here. We're a short walk from the mall and love the neighborhood. Our kids make great use of the fields, parks, library and pool. I love the area: it provides a perfect balance of access to the city, a walk-able neighborhood and access to the forest trails and all they have to offer."
Learn about Shane's views on education here, and on his campaign website.
***
Heather Skuse is a lifelong Lynn Valley resident and Argyle grad who is a teacher in the Burnaby School District. A parent to three children, Heather has been president of two elementary school Parent Advisory Councils, and is currently on the North Vancouver PAC executive. Read Heather's questionnaire here and visit her website here.
***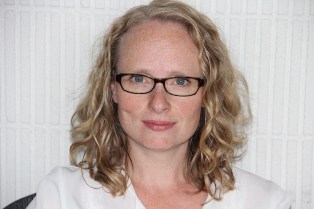 Jessica Stanley's husband, Martin Buhler, grew up in Lynn Valley and the couple decided to raise their own family here. Jessica calls Lynn Valley "a beautiful place with a genuine sense of community." Jessica and Martin have three young boys between the ages of two and seven.
Jessica is an active community volunteer and has a history of involvement with the Lynn Valley Parent Participation Preschool and the board of the British Columbia Council of Parent Participation Preschools. She is currently am a member of the Ross Road PAC where her oldest two sons attend school.
Learn more about Jessica's life in Lynn Valley and her views on education here, and on her campaign website.