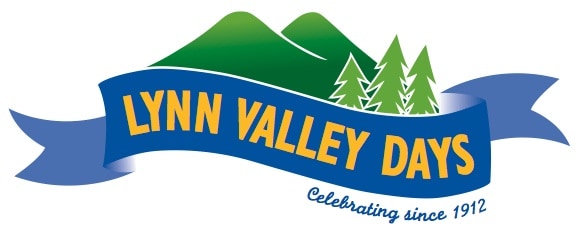 LIFE WITH LYNN O'MALLEY: Have I ever missed a Lynn Valley Day? Well, perhaps for a year or two in my turbulent twenties. Otherwise, I've been there every year – dancing the may pole, playing in the band, marching in the parade, or staffing an info booth (not usually all at once).
So, like the rest of you Lynn Valleyites who drop everything on the last Saturday in May in order to celebrate your community, I'm thrilled that 2012 marks the 100th – yes, 100th! – anniversary of Lynn Valley Day. And I'm even more excited to let you know that its organizers – the hard-working Lynn Valley Lions and Lynn Valley Community Association – have asked our team here at LynnValleyLife to host the online website for this historic centennial event, taking place Saturday, May 26th.
We've already been having a great time getting to know more of you through our busy Facebook page and the thoughtful feedback we've been getting to our LynnValleyLife website. Now we're really going to ramp up our local coverage to make sure each and every one of you knows all there is to know about Lynn Valley Days 2012!
Pretty soon, you'll notice some changes to our 'landing page'  – that's the introductory page you see when you type in our web address, www.LynnValleyLife.com.  While you'll still be able to use the landing page as a launch pad to our Life, Business and Real Estate sections, you'll also be able to click on a special "Lynn Valley Days 100" icon that will take you to a dedicated section of our site.
There you will find everything from parade application forms to event schedules to news updates and information on volunteering, the car show, and the proud history of Lynn Valley Days.
You'll also be able to buy your tickets to the Friday night gala dinner (May 25th), which will be even bigger and better than last year's sold-out extravaganza.
In all my years, I've found there's only one thing better than going to Lynn Valley Day – helping out with Lynn Valley Day! As with anything, the more you put into something, the more you get back. Whether it's helping with set-up, taking a shift on the concession or stacking up chairs in the afternoon, there's room for lots of helping hands, especially with this year's added festivities. Please consider stepping up now so the Volunteer Coordinator doesn't have to worry about filling her quota! Contact Shirin from the Lynn Valley Community Association at [email protected]
Should you have any questions about the Lynn Valley Days centennial, please email us here at LynnValleyLife and we'll post the information for everyone to share, or put you on to the right contact person.
We look forward to providing you with lots of great Lynn Valley Days coverage and contests. Stay tuned! We'll keep you posted.