As the Covid-19 pandemic marches on, we wanted to take a break from our usual neighbourhood boostering and take on a more direct approach to check-in and ask 'How are you doing?'
The community has been in a state of anxiety and stress for almost a full year. It feels exhausting to be constantly on edge or without control. As we all move forward too, the team at LynnValleylife.com wanted to share some FREE, low-barrier options to support your mental health. If you are thinking of suicide or self harm call 911 or 1-833-456-4566 toll free, 24/7 or visit www.crisisservicescanada.ca.
---
---
For many people stepping back and taking a bath or a hike isn't going to be enough to recharge your batteries and refresh your mental wellness. Figuring out what you need and how to get mental health support is another exhausting task. The first step is to have a chat with your family doctor – if you don't have one, visit a walk-in clinic you trust and feel supported at.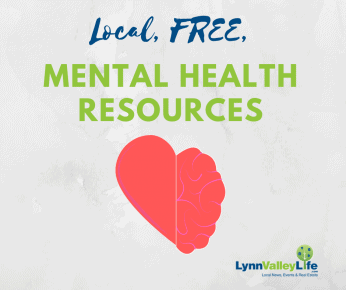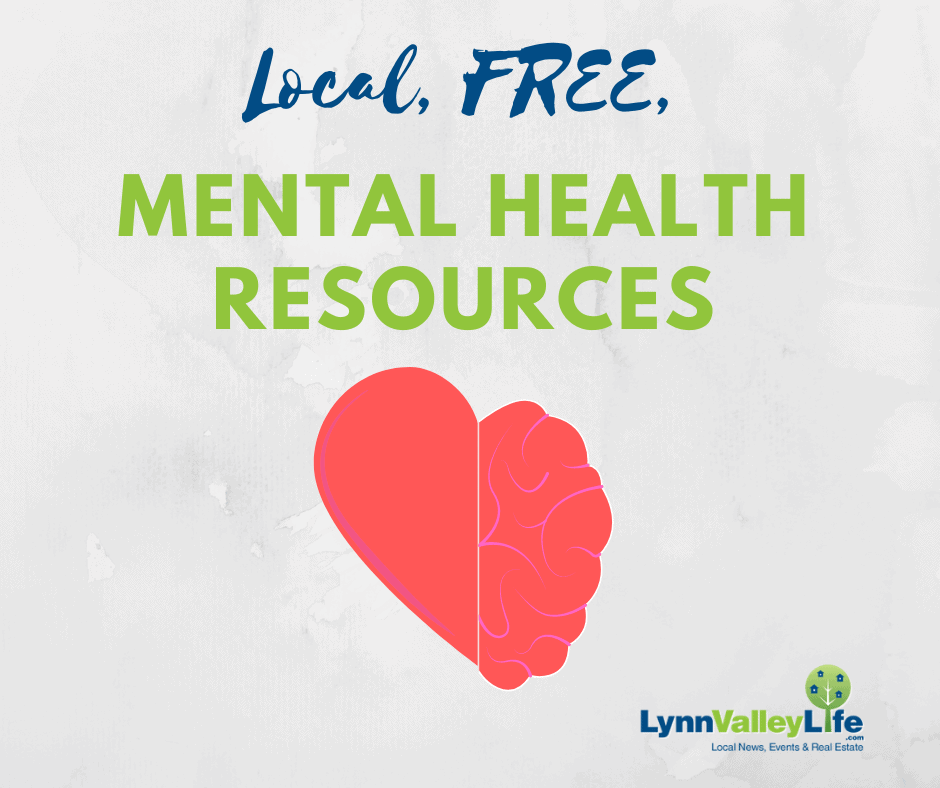 Programs to support families and kids
Parenting is hard. Teaching is hard. Working is hard, and now you are doing all three, all day – everyday. Confident Parents, Thriving Kids is a free program (referral required) that supports families. There are two streams for the program – one to help with behavioural challenges and the other to help support children and youth with anxiety. This is a program that uses online modules and one-on-one phone coaching to support parents. 
Kelty Mental Health Resource Centre
Children's Hospital has a wealth of resources for parents at the Kelty Mental Health Resource Centre. From clinicians to covid support to peer compassion, there is a lot on offer here. The Parents in Residence (PiRs) offer non-judgmental, compassionate peer support to families, parents, and caregivers from anywhere in B.C. There are three PiRs who work at the Kelty Centre. They have lived experience as family members who have children and/or youth with mental health challenges, and provide support to parents and families. 
Child and Youth
The Ministry of Children and Family Development has Child and Youth Mental Health teams throughout the province. If access to private counselling is unaffordable or the waitlists are too long, you can visit (in person or virtually) an Intake Clinic. Locally, it is at 301-224 West Esplanade and does intake on Tuesdays and Wednesdays. The intake interview will take about 45-90 minutes. Upon completion of this interview, you will be provided with information and details about the next steps and what to expect in the process.
Foundry
North Van has a Foundry Centre supporting youth 12-24. It provides access to access to mental health and substance use support, primary care, peer support and social services. It offers support to youth and parents virtually and in-person. To learn more about their services call The Drop-In Support Team Monday – Thursday  1 – 5 pm 604-984-5060 or email [email protected]. If you are a youth in need of urgent support the Youth Urgent Response provides urgent and short-term services to youth ages 12-19 living in North or West Vancouver who are experiencing thoughts, feelings or behaviour and/or substance use which is seriously interfering with their daily functioning. They are accessible Monday to Friday 9:30 am – 7:30 pm – 604-230-0389. 
Youth and adults
Another accessible free option is BounceBackBC. It offers support for youth 15+ and adults dealing with anxiety and depression. The program is delivered online or over the phone with a coach, you will get access to tools that will support you on your path to mental wellness. The program is now self-referral and does not require a doctor's visit. 
Online courses
There are a number of free online courses available through CMHA Kelowna's Discovery College. The online programs are taught live with experienced facilitators. They tackle topics from Current Events (covid) to parenting to resilience and self-regulation. There are also programs specifically supporting youth. All programs are virtual and FREE.