As the covid pandemic unfolded, it was a hard day to close the doors of Mollie Nye House and an even worse day when the board had to lay off staff. The organization has used the time to reflect on the community centre's role and how it can adapt to continue to serve. For all the times the Mollie Nye House has supported the community, in 2020, it could use a bit of support itself.
---
---
It was a grim task for the Lynn Valley Services Society to shut the doors of Mollie Nye House, not knowing what the future held, said Margret Fraser, president of the board. 
"It was myself and Matina [Spiropoulos, executive director] contacting everyone and all the rentals and getting their input," she said. "Initially some wanted to continue but by the end of March everything was shut down."
Like the shuttering of many community amenities, the loss of programs at Mollie Nye house was felt deeply. 
"Generally speaking, we have 1000s of visitors a year," said Spiropoulos. "We have our rentals, we have the programs we run for seniors, we have groups that use it in the evening, there are classes – everything from puppy training to Weight Watchers." 
"There were days we were jammed packed," added Fraser. 
---
---
Fast forward several months everything has changed.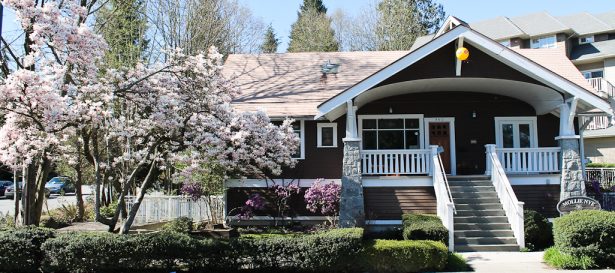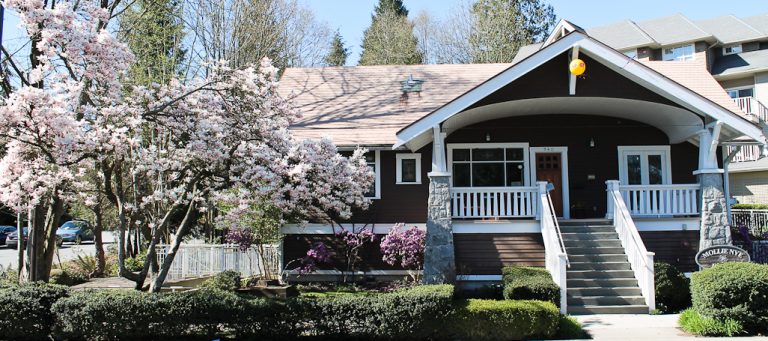 "The biggest issue is loss of income. With no rentals and nothing going on we have no income. We can't even do drop-ins," said Fraser. "We were lucky we got a little bit of extra funding that we were able to muddle through."
The income was essential to providing other services. 
"A lot of our programs are supported by our rental revenue, so when small community groups aren't meeting, celebration parties aren't happening, birthday parties aren't happening – nobody is engaging in anything," said Spirolpous.
The closure, however, was not wasted, said Fraser. They embraced the time as a resource that has been missing. 
"One of the key things is we have been able to take some time – we have never had that before," she said. "Small organizations are go-go-go. We can think about doing things differently."
They focused on outreach and connecting with clients.
"We have done some survey work to find out what people want," said Fraser. "We don't need to do things as they have always been done just because we are Mollie Nye House." 
The pair know how important this process is to the long term success of the Mollie Nye House as they expect to never return to as it was. 
"We had a group that met here on Sunday mornings and now they have discovered they can do the exact same thing on Zoom. We will never get that revenue back," said Fraser. 
---
---
The organization is heralding the call for fresh and innovative ideas, as well as interested members of the public to join their board. 
"People underestimate themselves," said Spirolous. "They have a lot of ideas to bring to the table. People think board members need to be specialized – they don't."
"Now, we need some new thinking and new ideas," added Fraser. "We can get that from the public but we need new board members who are prepared to see it through."
Being a small organization they are adaptable, said the pair.  
"We are a community centre, we are a place for the people. A lot of people think only of the NorthVan Rec Centres, but we are a community centre too – we try to engage people and work with people. Our doors aren't shut and our lights aren't off. Most of the people we are serving are seniors but we aren't limited to that," said Spiropoulos. 
"If someone comes to us with a new idea – we can work with them to find the right space for them. We want to help create what we can," said Fraser. 
---
---
The time to reflect has also spurred some new activities.
"We have started back with programs with the most interest, we have to offer limited spaces and we have waiting lists," said Spiropoulos. "We are offering a small free bingo on Zoom. The idea is to engage people to use Zoom. For those who may have never used it for whatever reason, in the past can contact me and I can run them through a small tutorial and show them how to do it."
The goal is to support elder seniors who have never used the internet for their entertainment and are having to learn something new. Elder seniors are extremely isolated at this time and online is one way they can connect, but the technology can be intimidating, said Spiropoulos. 
The other side of the coin is to offer resources that will help them generate revenue to keep their programming going. 
"We are limited by covid, and we are limited by capacity – so we are at 25 percent of our revenue," Spiropoulos. We are between a rock and a hard place. We want people to know we are here, we are open-minded. We are a community centre and we want to involve the community."
In addition to volunteering for the board, for maintenance or IT support, the public can help LVSS and Mollie Nye house with  Individual and corporate monetary donations to support ongoing programs. As well as engaging with them online. Following activities and fundraising campaigns is a good way to show support. Follow LVSS on Facebook, Instagram, or check out their website.  
Portions of Mollie Nye House are back open for rentals, but in a much smaller way. The staff welcomes discussions with organizations that need space. 
---
Other community groups in need
---
Other community groups are also being hit hard by the pandemic. Two local schools have had to cancel fundraisers essential to supporting their programming and services.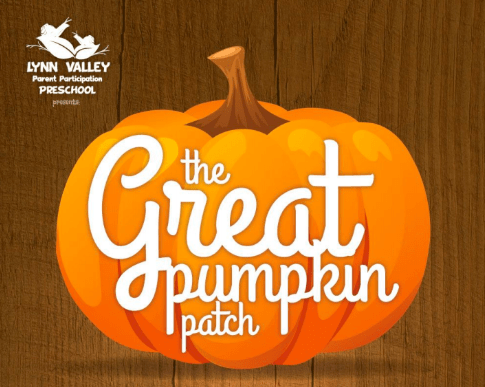 The Lynn Valley Parent Participation Preschool was unable to run its most important community event and fundraiser it's Great Pumpkin Patch. The annual event is a favourite of local families and is essential to keep their programs affordably accessible. As a registered charity, the school can offer receipts for donations. LVPPP is a favourite local organization of ours, so we have maintained our donation to the event. We hope families will consider a small donation to support the school.