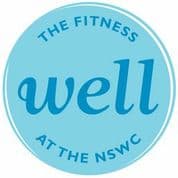 The Fitness Well – a public fitness studio within the North Shore Winter Club – is opening on January 13, just in time to help Lynn Valleyites with their New Year's Resolutions. Up to three classes may be taken for free during the week of January 13 to 18; after that, classes can be taken in eight-week sessions. The schedule of classes can be found here.
LynnValleyLife caught up with Fitness Consultant Justine Simmons as she was in the final countdown to get the Fitness Well open for business. Here's what she had to say about North Van's newest fitness facility.
What is The Fitness Well, in a nutshell? 
The Fitness Well is a brand new fitness studio based in the North Shore Winter Club. We offer yoga, pilates, Zumba® and dance to all ages including family classes.
Do you have to be a member of the North Shore Winter Club to join The Fitness Well (FW)?
No. Both members of the NSWC and the public can register for classes at the FW, although the FW is owned and managed by the NSWC.
What's your background in the fitness biz?
I have been a personal trainer and fitness instructor for over 10 years. I have specialised in yoga for the last five. Before that I competed in international level skiing.
What prompted the NSWC to open up The Fitness Well?
The NSWC was lacking in non-"sports" fitness. They have very active tennis, hockey and curling programs, but not a lot aimed at women and girls, nor people who enjoy non-competitive fitness. We hope the studio will be an inviting space for females mostly, but men are encouraged to join in as well.
What do you think FW clients will most appreciate about your facility?
I think they will appreciate the convenient location and free parking, the variety of classes for all ages, and the hand-selected instructors.
What's 'different' about the The Fitness Well?
We're the only public studio within a private club setting. It is a little exclusive, but not excluding, if that makes sense!
Do you have a target market for whom you think the FW would be a great fit?
Locals will enjoy the accessibility of the location, and we expect mostly local women and girls of all ages. We have surveyed our female members in detail and hope we are offering the classes, times and levels that they are looking for. That said, we also offer classes such as "strength and stretch" which are provide a great balances for hockey players and other athletes who need to minimise injury and protect their joints and muscles.
What words of encouragement/advice do you have for fitness newbies embarking on a healthier 2014?
Sign up with a friend, it makes it easier not to back out. You will look forward to seeing your friend even if you don't feel like working out. Also, try out our free classes in our January opening week – there is no excuse not to!
Thanks, Justine! Anything else you'd like to add?
Those who have never been to the North Shore Winter Club may like to take a tour of the facility when they stop in. They may be surprised at how enormous the Club is, and what a great family environment is provides. Please speak to the front desk for more info and to sign up for the free classes: 604-985-4135.