The grand tent will be coming back to Lynn Valley Park and the parade will hit the streets as Lynn Valley Days return June 23 & 24. With the community stage booked to capacity and volunteers stepping up, the Lynn Valley Lions are excited to be drawing the community together. 
---
---
The Lynn Valley Lions have been the stewards of Lynn Valley Days for 53 years, said Tania Newman. That is almost half of its 111 years.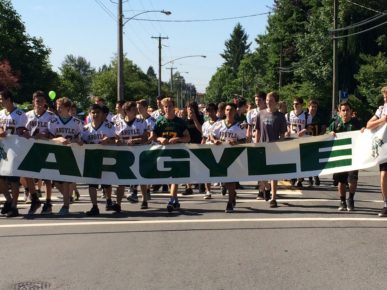 "This year is feeling a bit like a breather," said Newman. "We missed some years for covid and that affected our momentum, and last year we were concerned if we weren't careful it could turn into a super spreader event. This year we can feel the difference – we are so excited to bring back the traditions like we have in the past."
The key to the success of Lynn Valley Days is simple, said Newman: Just come. 
"We feel the energy around – we think people are excited. We just need the community to attend. We could use more volunteers, we could use more sponsors but really, we just want the community to come, support Lynn Valley, support the Lions and celebrate our community."
The two days of events kick off Friday evening, June 23, with the annual 19+ gala under the tent at Lynn Valley Park and continues bright and early Saturday with the pancake breakfast and parade on June 24 followed immediately by the community festival.
---
---
The annual Lynn Valley Days events have been supported for years by a partnership with volunteers from Argyle Secondary. 
"They are invaluable," said Newman. "We had such a long [covid] break we lost some of the connection with families that came year after year but we are re-engaging. We have parents and students working the cook shack and you would see the same parents behind the grill. It's a partnership that is invaluable – we need their help and we make a donation [to Argyle Athletics] that they can decide how to best use."
That most support has typically come from the girls' soccer and the boys' football teams. This year the Lions are also reconnecting with Sutherland Secondary athletics, said Newman.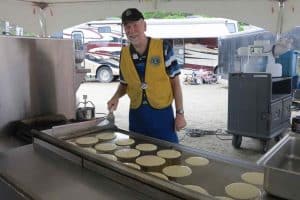 "If there are any profits from Lynn Valley Days – its goal is not to be a significant fundraiser but rather a community engagement event – but if there are profits we direct that back to our school programs."
The Lions take the helm on helping schools fundraise by supporting parent advisory council BBQs and pancake breakfasts. With the Lions taking care of equipment and cooking as well as leveraging their buying connection with Save-On-Foods it allows the PACS to maximise fundraising profits for essentials.  
"Just in May and June, we helped out six schools," said Newman. "It's a challenge. We get interest from all over the North Shore. We've had to turn down schools because we can only do so many."
---
---
The Lions are pleased the parade remains on its traditional route but also recognize this is an inconvenience for some members of the community.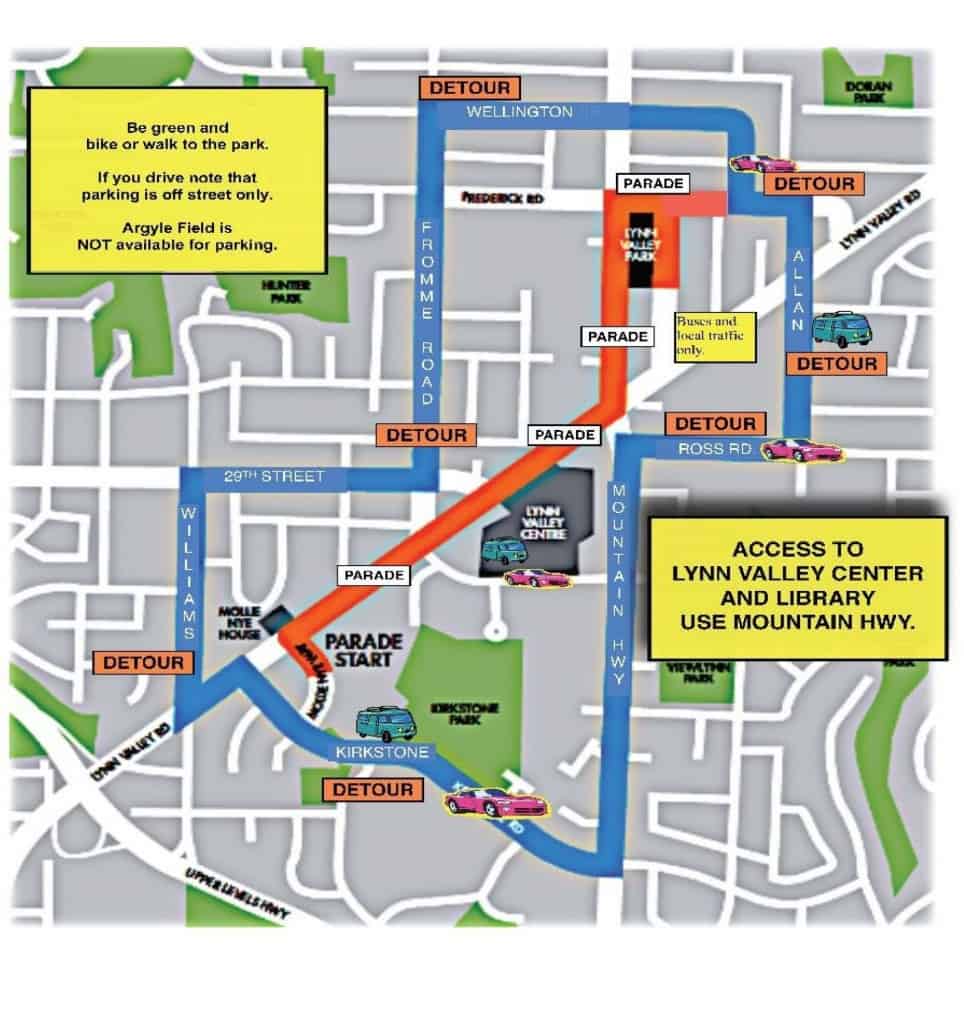 "This year we would like to see a bit more caution and patience along the parade route," said Newman. "The RCMP can only be at so many places, district staff can only be in so many places, we can only be in so many places, so we rely on members of the community to be respectful of safety.
"The parade route is where we have to stretch our volunteer capacity. Look out for your neighbours and people trying to cross the road. Being community friendly but also saying 'Hey it's not a safe time to cross the road' or sharing an alternate route if someone is trying to access a road. The more eyes we have to help with safety the better it is for everyone." 
Volunteering for the parade typically wraps up around 11-11:30 am and leaves people free to enjoy the fair portion of Lynn Valley Days, said Newman. Those interested in volunteering for the parade or any other part of LV Days can email [email protected].
Like many organizations, the Lions are seeing a reduced number of sponsors and would welcome more support. 
"We are looking for sponsors – across-the-board sponsorship is down. That's not just with us, it's the same with most organizations and the economic climate."
The plan
The gala will kick off Lynn Valley Days on Friday evening with the band Side One.
"We had rave reviews about them last year," said Newman. "There was no question they would be back, they brought the tent down. We are looking at being more strategic this year. We have changed a couple of things with the gala to make it more intimate but it will be a fabulous evening."
The pancake breakfast will begin at 8:15 am followed by the parade scheduled for 9:15 am (road closures beginning at 9 am) and wrapping up late morning giving way to the fair and festival at Lynn Valley Park. 
"We are so excited about the community stage this year – it is growing with acts, entertainers and groups," said Newman. "We will have Jordan Back – he is so talented. We plan to get the schedule up on the [Lynn Valley Centre] video boards so people will know when to come for their favourites."   
For all the latest info and updates on Lynn Valley Days visit its webpage.