This summer you could possibly check out a pair of wheels from the North Vancouver District Public Library. Inspired by Lynn Valley's Duncan Wilcox and his passion to help others embrace active transportation, DNV councillor Jordan Back helped pass a unanimous motion at council Monday bringing a Bike Library one step closer to launching.
---
---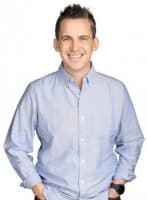 The District has earmarked a potential budget of $60,000 to bring an e-trike, and e-cargo and e-utility bikes to NVDPL to help the public become educated and aware of the diversity of active transportation options. 
"Duncan is an e-bike enthusiast who saw financial barriers to families with this type of transportation," said Back. "There isn't an opportunity to try these types of bikes out. It's not a huge investment and there are some other revenue streams and grants."
This is a relatively new idea but there are bike libraries in the US and Europe.
"It has been done in other parts of the world, in Europe in other countries. There are a number of examples in states, it just hasn't been done here," he said.
"For Duncan, it was important it was done by a non-commercial place where everyone is welcome – that is barrier-free. Here the options would be a community centre or the library. The NVDPL is quick to try things and offer pilot projects. The pandemic was a good indication of how the library can pivot to serve people in a variety of ways." 
Information sharing has led to the NDVPL and District considering a Bike Library for a two-year pilot project. 
---
---
Interest in cycling has boomed over the last few years. There are a number of bike shares in the Lower Mainland.   
"Lime Bikes serve a purpose," said Back. "But they aren't cargo bikes. Box cargo bikes and  long-tails, like I have, can be a second car replacement. They can carry kids and stuff but there is nowhere to go and try to see if this is a fit for your family. "
It's an active transportation shift Back and his family of four have embraced. 
"If I am not leaving the North Shore, I don't even think about taking the car," he said. "We head down to Lonsdale and we love Moodyville Park. We spend a lot of time there. With an e-bike, it's not that hard."
For his family, one of the biggest advantages to using a cargo bike is that they now have a journey, rather than being boxed in traffic. 
"We like to stop. If the kids see something we can stop and take a look, like the construction of the Argyle Field. It's easy to stop, so we stop and take a look." 
For those new to cargo bikes, local North Vancouver E-bike manufacturer Ohm has some examples of how longtail bikes can be configured.


---
---
The pilot project still has a number of matters to resolve. District staff are exploring issues around liability and insurance. The managing partner of Reckless Bikes, Lynn Valley's Tony Sun, has been helpful with his experience in the rental market, said Back. 
E-bikes have opened up transportation and fitness to people, but the barrier of the unknown and the cost associated with e-bikes might prevent people from giving them a chance. Allowing citizens to experience the bikes might make them more comfortable investing in their own, said Back. 
"It's a chance for more people to try them. It's an easier way to get around than a lot of people think. Perhaps the older generation who haven't ridden a bike in a while and it allows them to ride a bike." 
Safety is at the top of Back's mind – especially if people haven't tried the larger cargo-style e-bikes.
"They will have the manufacturer's limiter of 32km/h," he said. "Perhaps there will be additional speed limiters on them. Certainly orientation, safety-training will be a part of checking these out with the addition of a waiver. There might be a video or something. You can't sign these out and immediately hit the road." 
For now, the matter lies with staff doing research and the NVDPL board but Back hopes people will be able to check out the e-bikes by late May or early June.