We're happy to announce that Jennie Angel has won our draw for two tickets to the Jon Bon Jovi and the Kings of Suburbia concert!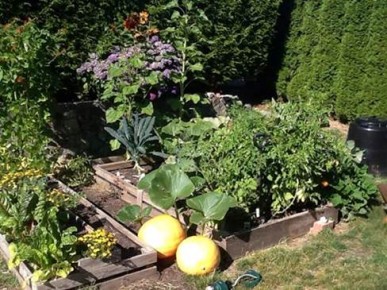 Jennie entered our "Summer in the 'Hood" photo contest by the early-bird deadline… but there is still time to send us your best Lynn Valley shots for a crack at the Browns Social House gift cards! Here are the contest rules from our earlier post. All ages are welcome to enter!
****
The rules are pretty simple – the photos should be taken this summer (June 2015 onwards) in this neck of the woods, meaning what is commonly thought of as "Lynn Valley." The photographer should live in this neighbourhood, too, which we are defining as being within the V7J, V7K and V7N postal codes.
Please email your best shots (up to three of them) to [email protected], and please keep each no bigger than about two megapix. We'd like to showcase them, of course, so please be aware that you are releasing your rights to those photos so we can share them with your neighbours. Along with your photo(s), please send us your name, email address, phone number and street address – and let us know where the photo was taken (we love interesting back stories, too!)
Keep the photos coming throughout the summer months. We'd like to use one in our upcoming  e-newsletters in early August and early September. A final judging will take place in mid-September, so please have your photos in to us by Sunday, September 13 and one $25 Brown's Social House gift card will be awarded in each of an 'amateur' and 'pro' category for the photo that is most evocative of Lynn Valley's Summer of 2015.
We know there are a lot of amazing professional photographers in our community, so if you fall into that camp, please send us your best Lynn Valley "Summer of 2015″ shots and we'll be happy to promo your work with a link to your website. The other category is for the rest of us – rank amateurs of all ages and styles!
We'll be awaiting your pix at [email protected], and look forward to seeing what summer in the valley means to you. Wishing you lots of  happy adventuring, camera in hand, even if it's just to the next-door lemonade stand or backyard hammock!