There was quite a buzz around the boards set up near the Lynn Valley Mall centre court today, as district planners toured visitors around several graphic displays that gave glimpses into the future of Lynn Valley Town Centre.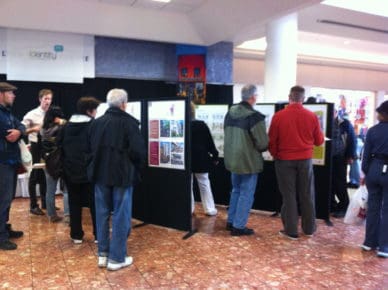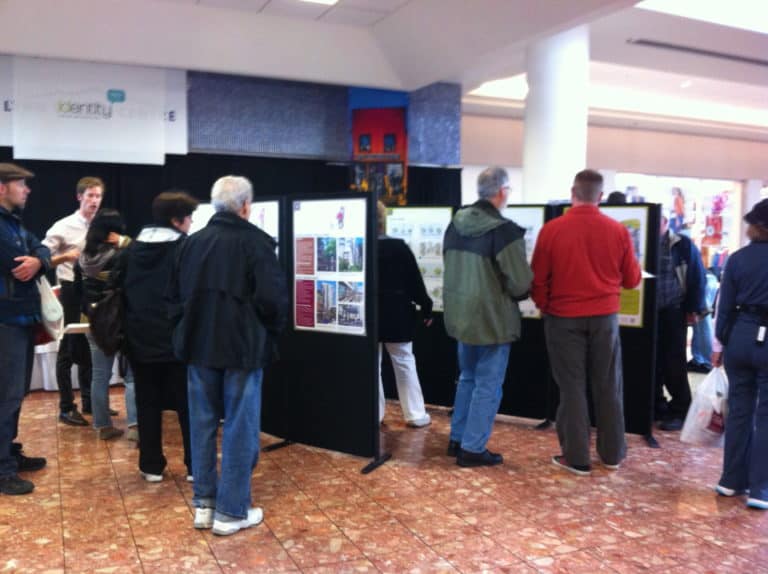 Since the Official Community Plan was approved last June, planners have been hard at work developing implementation plans for different town centre sites around the district. For more information about the process, and the tools that will help you contribute your own views about the latest proposals, visit the purpose-built District website, here.
The Lynn Valley plan calls for a variety of housing, street-level storefront shopping plazas, community amenities (an arts facility of some sort is under discussion, for example), parkland features and pedestrian/cycle-friendly trail networks. It promises walkers protection from our infamous local rainfall – and even a 'rain garden'! It's quite a change from the current town centre layout, and gives residents plenty to ponder.
If you want to give an opinion, now's the time – don't leave it until the last minute. If you want to shape the future, you have to pay attention to the present! The Open House will continue at the mall tomorrow (Sunday, April 29), and in the LV Village Community Room on Tuesday afternoon (1 – 6 p.m.) and at Karen Magnussen Wednesday from 1 – 8:30 p.m.
To view the displays online, go here; to fill out a "report card" with your thoughts (which can be saved or printed), check in here.