We wanted to get to know who in our neighbourhood was stepping up and putting themselves out there to help govern our city. We recognize some of the names and definitely want to get to know those we don't.
We reached out to all the councillor candidates who live in Lynn Valley and submitted their contact details on the District of North Vancouver website. We passed on four questions we thought would be broad enough to showcase their personality and their positions, but would also focus their attention on Lynn Valley and the issues that matter here. The candidates had the option to respond to the questions they chose and how they wanted. Additional responses can be found here. And don't forget to VOTE October 20.
---
Why do you want to be a District of North Vancouver councillor?
---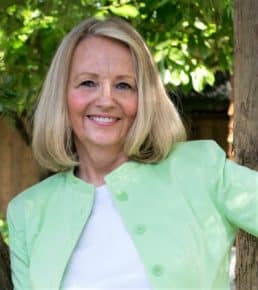 I am a fourth generation North Vancouverite and a life-long volunteer on many committees, including the OCP Implementation Monitoring Committee.  I attend Council meetings, workshops, and Open Hearings.  In this last term of Council I have seen that the communities questions, presentations, voices are not being heard.  I want to take the communities voices to the decision table and ensure that they are heard, discussed and Council's decisions are transparent.
---
Why should the public give you their vote?
---
Professionally I am an accountant and in the past I have worked at a senior level in the District's finance department for many years.  I have worked in government, understand it's protocols and systems.  I was appointed to the OCP Implementation Monitoring Committee last year and have studied the OCP inside and out as my bedtime reading.  It is an excellent document and I have been dismayed at the amount of re-zonings and amendments that the current council has done.  It is a living document and is suppose to be reviewed every 5 years and we are now 2 years overdue.  I want the community to have input a 2019 review.
---
What issues do you want to focus on?
---
I have a number of issues I want to focus on but the top three are: transportation & infrastructure, housing affordability and development, council transparency & accountability.
Transportation and infrastructure has not kept up with the pace of development so we need to slow down development until our infrastructure catches up (ie: roads, sewers, lighting, wastewater, sidewalks, schools, hospital etc.).  We need a more efficient transit system to just get around the North Shore never mind trying to get over the bridges.
Housing "affordability" needs to be addressed to accommodate all community residents including the young, the new families, established families, seniors and the disabled.  The District needs to have a diverse range of housing and work with non-profit organizations like Habitat Humanity to provide subsidized housing.  The DNV should also lobby both provincially and federally to get them back into offering incentives such as tax credits to developers to build more "affordable" housing.  I would like to see the definition of "affordable" be tied to income not market.  The last several years we have been building $1.2M+ market condos that are not affordable to most, causing renovictions and people leaving the North Shore as they cannot afford to live here.  Workers are also leaving so businesses are now having trouble getting or retaining workers.  This lack of housing affordability will result in current businesses closing and new businesses will choose to start-up somewhere else.
---
What are your priorities for Lynn Valley?
---
I have lived in Lynn Valley for over 38 years and have raised my two adult children here as a single mom during their adolescence so I know Lynn Valley well.  My priorities would be:
       -getting more public transit more often to make connections during more hours of the day
       -lobby for a B-Line bus from Lynn Valley to the Quay
       -slow down development and concentrate any density in the town center
       -phase developments so as not to have a negative impact on the surrounding neighbourhood
       -keep older rental stock to the end of it's useful life to avoid renovicting people into a .5% rental vacancy market ie:  Emery Village
       -build rental stock
       -build more diverse housing for all stages of one's life
       -provide a youth center
       -promote Lynn Valley Village (mall) as a good place to do business
       -keep all our green spaces and parks protected