We wanted to get to know who in our neighbourhood was stepping up and putting themselves out there to help govern our city. We recognize some of the names and definitely want to get to know those we don't.
We reached out to all the councillor candidates who live in Lynn Valley and submitted their contact details on the District of North Vancouver website. We passed on four questions we thought would be broad enough to showcase their personality and their positions, but would also focus their attention on Lynn Valley and the issues that matter here. The candidates had the option to respond to the questions they chose and how they wanted. Additional responses can be found here. And don't forget to VOTE October 20.
---
Why do you want to be a District of North Vancouver councillor?
---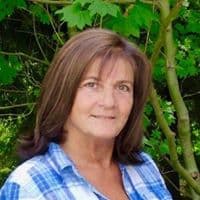 I have a passion for the North Shore and all the residents who it home. I believe in advocating for the people and standing up for their concerns, needs and demands. I am honest, trustworthy, dedicated, and I'm here to listen and represent for all residents.
---
Why should the public give you their vote?
---
After 30 years of volunteering in programs and projects for the benefit of North Vancouver people and the environment, I feel I have gained the understanding of our community and our local government. I would like to take my knowledge of policy writing and implementation to form our policy and regulations so they have purpose, are easy to understand and have reason to them.  I hear "we are losing our quality of life" I feel this is a term we should grapple with, to understand fully and then work towards having Quality of Life across our District.
---
What issues do you want to focus on?
---
I would like to step back so we can  monitor what is "in the works" what are we building? Do we have the infrastructure to support what is coming? (roads, hospitals, classrooms, sewage and water pipes…) are we missing pieces? What are the needs of current residents and what are the needs of those who are arriving? We have time to get this right IF we want to get it right.
The lane being built on the north side of Lynn Creek bridge took 22 years that I know of,  from talking of it,  to construction. We best start talking now as to what our future needs are.
---
What are your priorities for Lynn Valley?
---
Lynn Valley is my home. When I start to write, a travelogue comes out "A community nestled at the foot of the mountains with clean freshwater streams tumbling over rocks and logs, in our back yards and parks." My priority for Lynn Valley is that we are able to Be Community, that we recognize our neighbourhoods and our neighbours. That we are able to find rest in our homes, parks and common spaces. Living with Nature.