As travel and leisure activities shut down last year it sparked an idea for Kim Saunders. The local mom is leveraging her work experience to create a side hustle that gets her family and others outside for easy camping adventures. Camper Hampers was launched earlier this spring and she has given us a promo code!
---
---
Most families have done it: load the kids, your gear, find a place to store the cooler, and head off to the campground. 
"I work a more than a full-time job and I am a single mom who loves camping, but trying to get to the grocery store, with preplanned camping meals with a five-year-old, at 6 o'clock at night, for two days of camping it was daunting," said Saunders. "It limited the number of times we went out."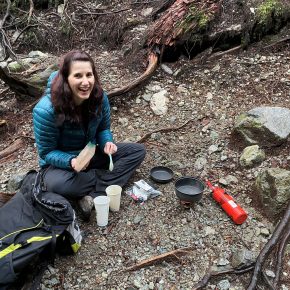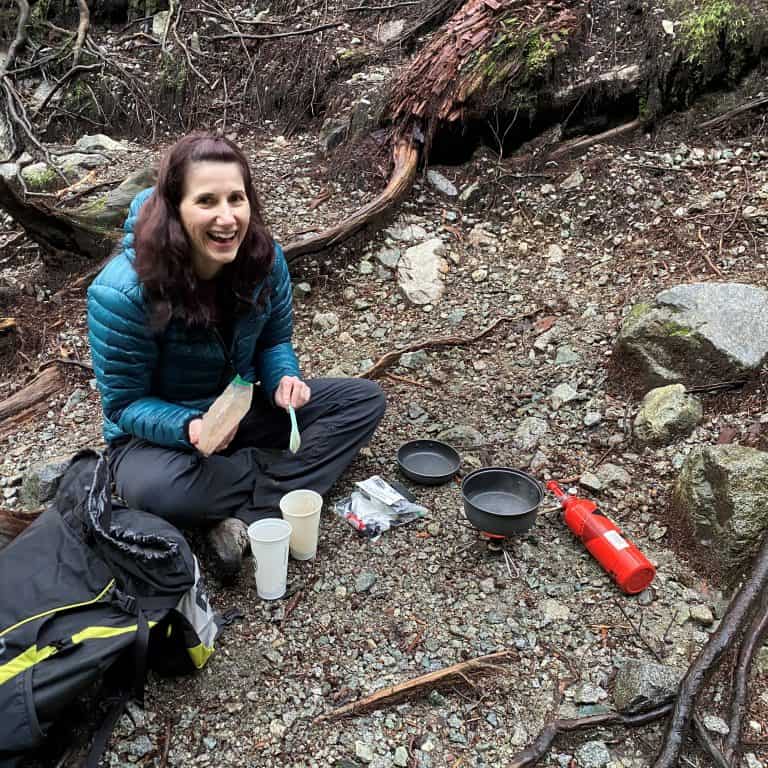 Like many others on the coast, she turned to camping last year to get outside and spend time with family in a safe way. One trip gave Saunders an important light bulb moment. 
"I would love to pick my kid up, throw some stuff in the car and know all my food would be there – and only the things you need, you don't want to be eating hot dogs all weekend because they come in a pack of 10," she said. "My parents get meal kits and they brought two of them. It made it so easy, but they weren't the ideal meals for camping – I thought I could do this better,"
Saunders figured there were plenty of other families like hers – busy and getting busier, who love to camp but were facing barriers. For first-time campers it might be the knowledge of what to pack and how to cook, for others, it was other pressures. 
"I had all the gear but the biggest hindrance to camping was to find the time to get the food."
---
---
Saunders has focused on simple meals that will satisfy hungry campers with quality foods. With a variety of delivery options, you don't even need to bring your own cooler.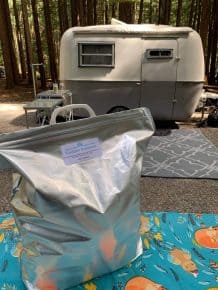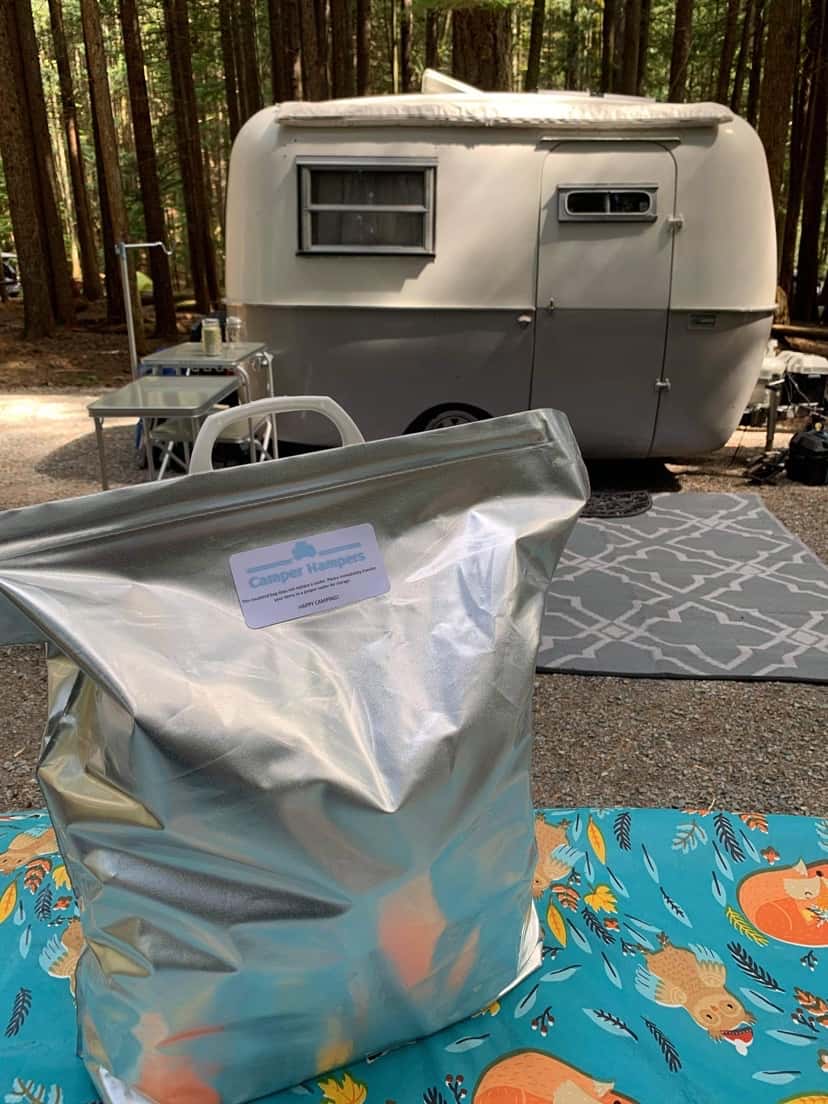 "It's slowly evolving as we test more recipes and they will be added. People seem to be responding to hand-held basics you can walk around or sit down by the fire," she said, adding there are vegetarian options for most meals. "Our most popular items are our breakfasts and our s'more kits." 
Using her career in logistics to find quality delivery partners, Saunders says Camper Hampers makes it easier to hit the road. 
"There are coolers to rent, so you can have your food dropped right at your campsite in the afternoon so it waiting, after you arrive, or we can drop it at your home so after work it is there so you can throw it in your own cooler and go." 
It was important for Saunders to offer meals that maintain the quality she offers her family at home. 
"I don't serve anything that I wouldn't eat," she said. If I wouldn't feed it to my kid, I wouldn't sell it. For me, eating very little meat, the quality of what I do eat has to be there. I use Lindt chocolate, Two Rivers Meats. We have just gotten with Very Good Butchers for our vegan options – I am very excited about that. 
As a start-up, Saunders is learning from other meal prep businesses and trying to be as eco-friendly as she can. She is exploring corn-based packaging that can be burned or composted. 
"Everything does need to be portioned, so there is some waste," she said. "My aim is that by 2023 that everything will be recyclable, compostable, or reusable." 
Beyond using Camper Hampers, Saunders offered some other advice for families camping for the first time.
Bring bikes – "Kids can just go and explore and have a bit more freedom."
Be prepared – "Bring the biggest tarp you can, bring an extra. It's wet on the coast."
Extra layers – "The temperature can change or kids can get messy, packing a few extra clothes might save your trip." 
Don't forget your promo code – Saunders has shared one for LynnValleyLife readers: 10% off until June 30, 2021: LVLIFE2021