Well, done, artists of Lynn Valley! Thank you to everyone who entered our holiday colouring contest and brightened the walls of our new office at 3171 Mountain Hwy. And thank you to Shula Klinger for providing some original Lynn Valley-based art for one of the colouring scenes!
Here are the prize winners, drawn from entries in our three age groups. Winners have their pick of a $20 gift certificate at Creative Kidstuff Toys, Black Bond Books, or Subway Sandwich, so if you see your name here, please email us your choice at [email protected] if we haven't already managed to contact you!
Congratulations to Sarah Aird in the Preschool to Kindergarten category: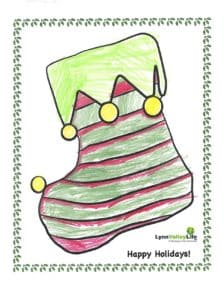 To Rowan Brecher for the Grades 1 to 3 category: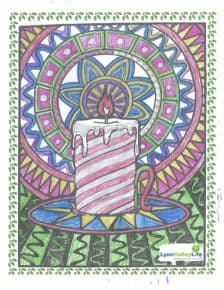 And to Taylor Gardiner in Grades 4 to 7: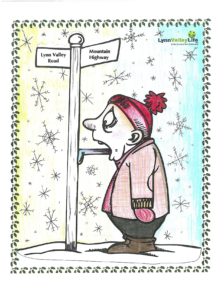 Just because the contest is over doesn't mean the fun is! Spend some holiday  time colouring one of our festive scenes  – we will still donate $1 to the North Shore Youth Safe House for any art dropped in our office door before December 31!