There was a curious post circulating a North Shore Facebook group: someone was searching for people who love to garden.
---
---
"We have people who in the past have enjoyed gardening, and would still love to do it," said Eunice Kruse, volunteer coordinator of the Lynn Valley Care Centre. "We have a rooftop garden with raised beds that the residents can use."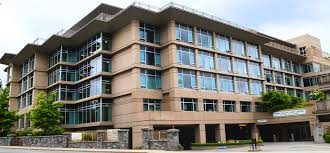 But that can't happen on their own.
The Lynn Valley Care Centre is looking for a volunteer or two who can share an hour of gardening with residents once or twice a week. The volunteer would take them up to the garden and plant seeds, help weed and visit with the senior, said Kruse.
"We would be looking for someone who loves gardening and can help one or two of our residents at a time," said Kruse. "It means so much – it gives good mental and physical stimulation. There is also a sense of purpose of being able to do something they used to be able to do."
The Lynn Valley Care Centre offers intermediate care, extended (complex care), palliative care, and end-of-life care. It has a combination of government subsidized beds and private pay rooms and suites.
---
Have a passion – share it
---
If gardening isn't your thing there are many other opportunities to interact and support the residents, said Kruse. Some volunteers visit with pets, some help organize tea time, one helps seniors get to their appointments with the in-house hairdresser, while others help with arts and crafts. Volunteers also read aloud and host music afternoons and sing-alongs.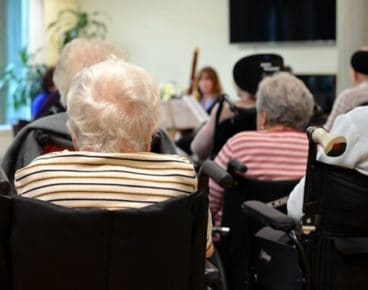 There is another project Kruse needs volunteers to get started: a social group for senior men.
"I would like to find two-three men who would meet with our elderly men," she said. "To talk about things that are important to men."
Research shows that social interaction is immensely beneficial to seniors – or anyone who is feeling isolated, but recent research shows men are less likely to seek out that interaction, said Kruse. She hopes to find enough interest to run the group once a week and give residents a chance to chat about past and current hobbies, interests and adventures.
The reward for volunteers is tangible.
"You see what these visits mean to the residents," said Kruse. "In just an hour or two you can see someone come to life. It's a two-way street you give your time and they will give back."
---
---
To learn more about the volunteer opportunities at the Lynn Valley Care Centre please call Eunice Kruse at 604-982-3709 (she is in Mondays or please leave a message) or visit the volunteer page of its website.