Jenna Craib is one of our Lynn Valley neighbours featured on the Lynn Valley Legacy website that is collecting names from readers – not just of notable neighbours who deserve the spotlight, but of potential names for the new Bosa development being built at Lynn Valley Centre. Visit the Legacy website before January 31 to participate – there is a $2,500 prize to be won!
These profiles and photographs are being shared with LynnValleyLife readers with permission of the original author.
Jenna has lived in Lynn Valley the majority of her life. Currently she works in the dental industry and is launching a health and beauty channel on YouTube.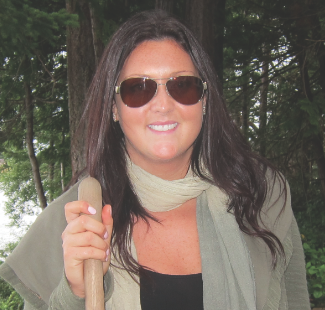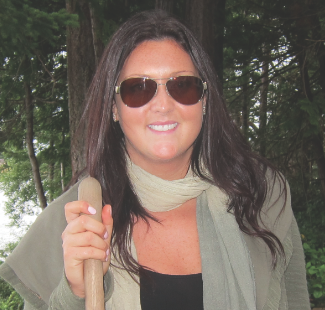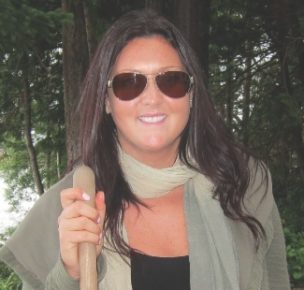 WHAT DO YOU FEEL TRULY DEFINES LYNN VALLEY AS A UNIQUE NEIGHBOURHOOD?
I feel very safe in Lynn Valley. It's a cheerful little town to me, it's very family based and there's always lots of familiar faces.
WHAT IS YOUR HAPPIEST MEMORY OF LYNN VALLEY?
It's hard for me to pick only one. Some of the things I enjoyed doing when I was younger was the ability to walk to the mall with my friends for an ice cream cone at Purdy's – which is still there! I've also always loved being able to walk my dog along the trails with my family and friends.
WHAT DO YOU SEE FOR THE FUTURE OF LYNN VALLEY?
It's difficult to explain how I feel on this topic. I've heard there is a new plan to develop the area around Lynn Valley Mall, and to upgrade the mall itself. I know people need a community to live in, but I am accustomed to the quaint way Lynn Valley is right now.
Do you know someone who has, or is, making a lasting impact in our neighbourhood? Visit the Lynn Valley Legacy website to nominate a fellow resident of our community, or suggest a name for the new development being built at Lynn Valley Centre. Deadline for both is January 31, so throw your hat in the ring by then if you'd like to be eligible for prizes!