We wanted to get to know who in our neighbourhood was stepping up and putting themselves out there to help govern our city. We recognize some of the names and definitely want to get to know those we don't.
We reached out to all the councillor candidates who live in Lynn Valley and submitted their contact details on the District of North Vancouver website. We passed on four questions we thought would be broad enough to showcase their personality and their positions, but would also focus their attention on Lynn Valley and the issues that matter here. The candidates had the option to respond to the questions they chose and how they wanted. Additional responses can be found here. And don't forget to VOTE October 20.
---
Why do you want to be a District of North Vancouver councillor?
---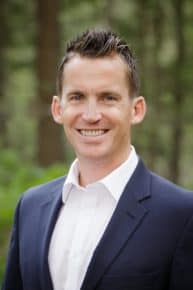 I've lived in Lynn Valley for the past 33 years and I think it's still the best place in the world to live! I have been actively involved here as a resident, in business, and as a volunteer. I would like to be a Councillor, as I think it would be a natural extension of my passion for the community, for listening, and for helping others. I have seen the community change and evolve over the years. In many cases for the better, but I'm not sure it's always been with the interests of my generation in mind. My vision for the community is to preserve everything we love about it, while ensuring it continues to be livable for all generations. From youth, to growing families, to seniors, it's important that all voices at every stage of life are heard. I also hope to be the most accessible person on Council, listening to the community at every opportunity.
---
Why should the public give you their vote?
---
I think people appreciate the fact that I am running as an independent candidate who is not part of any slate or team. I will provide an independent voice on Council. Furthermore, I am probably the most well rounded candidate on the ballot. My career is in advertising and, while I started my career in community newspapers – at the North Shore News – I have spent the last ten years in media sales with Corus Entertainment (Global BC and CKNW radio). My experience working with the business community is balanced with my passion for the arts – I studied music at UBC and currently sing in Chor Leoni Men's Choir. I also have strong ties to athletics – I am a runner and triathlete and have completed seven IRONMAN triathlons. Most importantly, I am a strong listener and I have the ability to bring different groups of people together, to work towards common goals.
---
What issues do you want to focus on?
---
I'll tackle the biggest issues facing our community – transportation and housing – and I hope to bring fresh perspective to both of these topics. We cannot solve these challenges at the municipal level, but there is a lot we can do. Working with the District's largest employers to reduce the number of employee vehicles on the road, making car share programs like Evo and car2go available in our Town Centres, getting more creative in the types of housing we allow, improving customer service levels at the District and making home renovations or upgrades an easier process, working with NVSD to provide much needed before and after school care for children, these are just a few of my ideas. We also must "remove the silos" and work closer with the City of North Vancouver on many fronts and I hope to work with District staff to establish the best framework for this.
---
What are your priorities for Lynn Valley?
---
We are living in a construction zone these days, but I am excited to finally see the revitalization of our Town Centre come to life! I was involved with the Lynn Valley Village merchants' opening over 10 years ago – helping them with their branding and marketing – and I feel the same excitement in seeing the Lynn Valley Centre come to life. I would love to see more events like the summer concert series and Christmas tree decorating in our public spaces happening throughout the year. Other priorities include working closely with organizations like North Shore Mountain Bike Association, and other user groups of our trails, to make sure they are being supported on issues like trail management, as places like Lynn Canyon become more and more popular with visitors to the area. I believe our community has more opportunities than challenges ahead of us, and I hope to hear from many people on the issues important to them!