We wanted to get to know who in our neighbourhood was stepping up and putting themselves out there to help govern our city. We recognize some of the names and definitely want to get to know those we don't.
We reached out to all the councillor candidates who live in Lynn Valley and submitted their contact details on the District of North Vancouver website. We passed on four questions we thought would be broad enough to showcase their personality and their positions, but would also focus their attention on Lynn Valley and the issues that matter here. The candidates had the option to respond to the questions they chose and how they wanted. Additional responses can be found here. And don't forget to VOTE October 20.
---
Why do you want to be a District of North Vancouver councillor?
---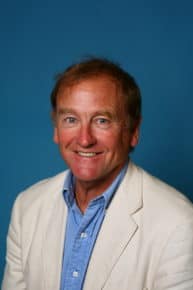 I want to continue my Councillor role as I am passionate about this community, where I have lived for forty years in Lynn Valley raising three daughters and now seven grandchildren all living locally.
---
Why should the public give you their vote?
---
I am a CPA/CA with over 40 years' experience as a financial executive in both the corporate world and local government. I have chaired the District's Finance and Audit Committee over the last ten years and represented North Vancouver on Metro Vancouver's Utility and Finance Committees.
---
What issues do you want to focus on?
---
My focus will be on affordable housing, particularly purpose built rentals for current and future service and retail workers. Resolving traffic congestion, and improving transit will also be a high priority.
---
What are your priorities for Lynn Valley?
---
My priorities for Lynn Valley:
Protect our single family neighborhoods
Enhance the community recreational and cultural activities
Increase transit frequency and improve traffic flow
Complete the build out of the town centre.