We wanted to get to know who in our neighbourhood was stepping up and putting themselves out there to help govern our city. We recognize some of the names and definitely want to get to know those we don't.
We reached out to all the councillor candidates who live in Lynn Valley and submitted their contact details on the District of North Vancouver website. We passed on four questions we thought would be broad enough to showcase their personality and their positions, but would also focus their attention on Lynn Valley and the issues that matter here. The candidates had the option to respond to the questions they chose and how they wanted. Additional responses can be found here. And don't forget to VOTE October 20.
We asked the questions:
1) Why do you want to be a District of North Vancouver councillor?
2) Why should the public give you their vote?
3) What issues do you want to focus on?
4) What are your priorities for Lynn Valley? 
---
---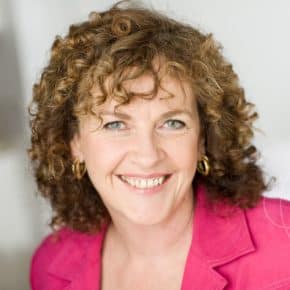 Thanks to LynnValleyLife for the opportunity to connect with our neighbours and answer some of their questions.  Lynn Valley is a unique community and my family and I have been fortunate to live, work and play here for the past 30 years.
I have always had a keen interest in community service and in local politics and issues.  I consider myself a committed community member looking to bring integrity and honesty to the role of Councillor.  It is important that all issues be approached collaboratively with an earnest intention to find a positive outcome, in the best interest of all. It benefits no one to be adversarial, uncompromising or rude. There is great opportunity, moving forward, to look beyond how things used to be, to scrutinize the changes we are experiencing now and to lay the ground work for a progressive yet sustainable future.
We all know the big issues – housing/density, transportation/traffic, environment, infrastructure and safety. Solving these issues will take a Council that can work together collaboratively in the best interest of all.  These issues cannot be considered individually but rather as a whole. Fostering integrated thinking to develop and implement solutions in the best interest of the entire community is essential. All stakeholders need to be included and recognized. I have no illusions that we will always agree but at least we can agree to be engaged in the process. Nothing is ever black and white, this or that. Workable and sustainable consensus is the goal. We need to work together for the benefit of future generations, not just the here and now.
I have resided on the North since childhood and have lived through many of its changes. Those changes, thought to be outrageous or non-conforming at the time, now seem common place.
Lynn Valley has experienced its fair share of change over the past four years and more has been approved and on the way.  We have to remember that the town centre concept and implementation is a multi-phased process. Yes, there have been bumps and missteps along the way.  Better communication and partnerships between all parties must be far more robust to avoid further oversights. The end game however will provide a vibrant and sustainable community for all to enjoy.  It is also important, moving forward, that we protect our green spaces, expand our walking, trail and bike networks to improve our ability to get outside and enjoy the outdoors. Community gathering spaces, cultural events, housing diversity, integrated transiting options, protecting our streams & waterways, managing eco-tourism, communing with each other all contribute to a dynamic neighbourhood.  I commit to responsible application of OCP objectives so future generations will benefit from the work we do today.
What we are sorely lacking and I will vigorously advocate for is a District-wide Communication Plan. Residents want accessible, coordinated updates of what is happening in the District. It only makes sense to share the status of where, when and what to expect. I commit to always keeping in touch.  An informed public is an engaged public.
Civic elections allow us to vote for those who can truly make a difference in our daily lives.  I am one of those people. I would be honoured to represent you on Council. Please vote October 20th.