For eight years the lights have been twinkling behind Ruth Crescent. The almost hidden path behind Froggy Pad Daycare has been bringing neighbourhood smiles, raising money and shedding much-needed attention on underserved community issues. You are invited to visit the magical walk this December.  
---
---
In the cold and rain of late November, the Lee/Bassett family is carefully running last-minute checks of their community light display. With the first phase of the display lit up on December 1st, they still have music to add and a light show to program. Each year there is a little more to do on the community display in hopes of accomplishing two simple goals: delight the neighbourhood and support a valuable community cause: Team Finn.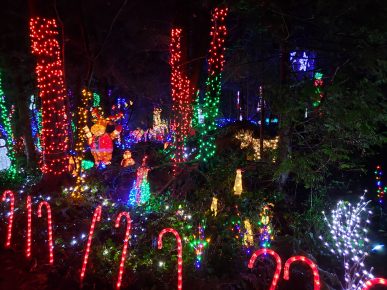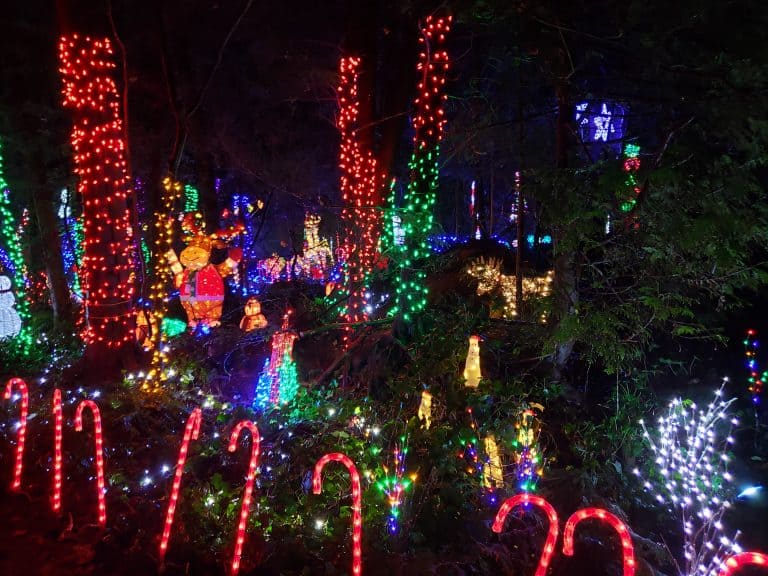 "There are about 80,000 lights," estimated Jamie Bassett. "There are three trees with 2,000 each, so that is 6,000 right there." 
Bassett and his sons Christopher and Nicholas are the primary executioners of wife/mom Catherine Lee's vision. She is the owner of Froggy Pad and is deeply passionate about raising awareness of important community issues.  The back property and fence have a rotating showcase drawing attention to important causes. 
"Catherine received a grant to help create them. There is a teacher who does all the drawings and stencils and I help make the boxes. There are about eight different themes throughout the year," said Bassett offering the examples of Black Lives Matter, Every Child Matters Indigenous support and Terry Fox. 
All year, along the forest path behind Ruth Crescent (accessed via the driveway of 4375 Ruth Cres.) there are a variety of displays to encounter. Larger spectacles for Halloween and Christmas raise money for the Burn Fund and Team Finn. 
"This is really a community effort," said Bassett. "We have a neighbour help us set up and provide the electricity and another neighbour stores the lights and display items in their crawl space. We don't have any storage with the daycare, so we simply couldn't do it without our neighbours."
Ever evolving, previous versions of the light display have used other properties and both sides of the path. This year the focus is on the Froggy Pad property after the District of North Vancouver ask them at Halloween to remove lights from the Districts' side of the path.
---
---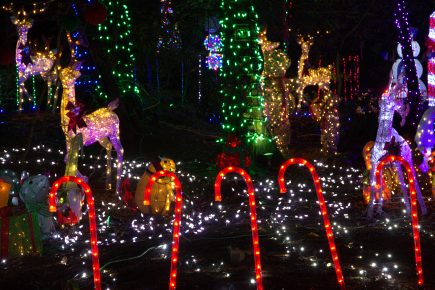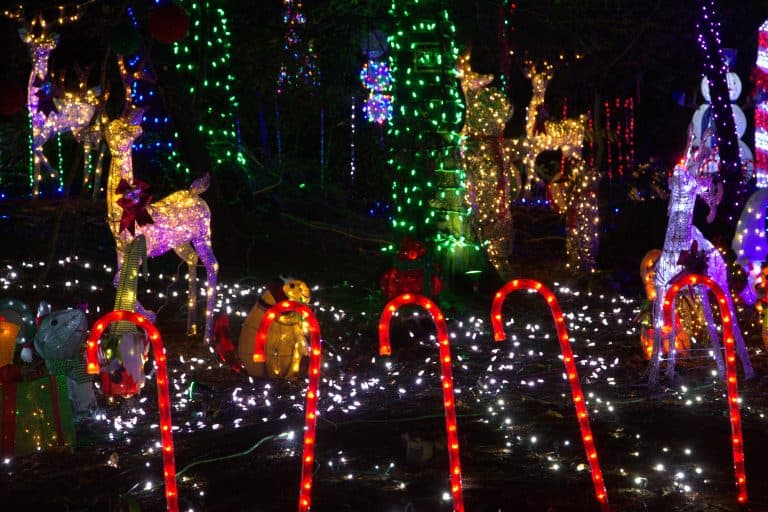 "People asked if they could help pay for the display and we thought we can do that but let's support a good cause. Finn was planning to attend our daycare with his brother, so it was natural that we support their cancer research," said Bassett. "Last year we raised about $1500. People just do it."
Donations can be made at the front door of Froggy Pad Daycare at 4367 Ruth Cres. The entrance to the light path can be found just to the right via the neighbouring driveway. 
"Come by and enjoy this Upper Lynn community project," he said. 
Photos courtesy of Christopher Lee.