It is our greatest pleasure each year to recognize a person in our community for the work they quietly do to make Lynn Valley and the North Shore the best place to live. While the world saw him take the Olympic torch over the Lynn Canyon Suspension Bridge in 2010, it's likely that in his more than 60 years of community work Bob McCormack has tried to make your life a little bit better. 
---
---
This year LynnValleyLife.com has been inundated with nominations for our Good Neighbour Award – from people like Jabeen Boga who leveraged the virtual neighbourhood to raise the spirits of local health care workers to Paul Gemino for covid community building through music. Most names we are going to tuck away for your future files because we know that the volunteers in our community don't just show up once or lend their time to a single organization. They are people who show up week after week and year after year and make our neighbourhood better.
---
---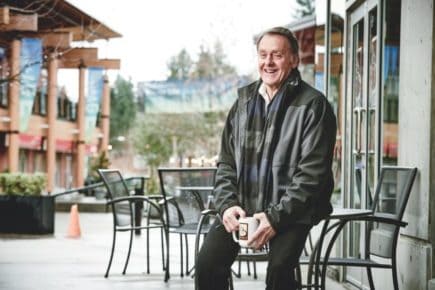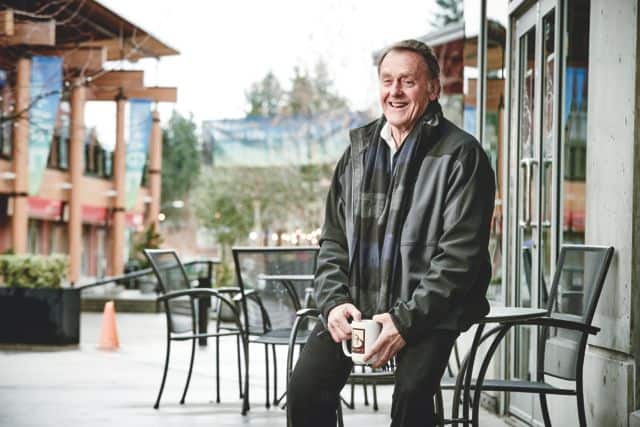 A chat with Bob McCormack is peppered with references that slowly form of web centred on Lynn Valley. His cousin was born at homestead on the other side of the suspension bridge. His dad (a fireman) and his uncle helped establish Little League and softball in the community. His family ran the concession in Lynn Canyon in the 1940s. 
At 17 years old, McCormack's own life changed where the Black Bear Neighbourhood Pub sits today.  At the time it was a services station and McCormack was involved in a car accident that resulted in the loss of his leg.
"My accident created me," he said. "I saw the community coming to help. The community cared for me and my family. I was determined not to let my life stop because I lost a leg. That community spirit drove me in my heart to give."
In addition to his long career in purchasing and logistics, with Vancouver General Hospital and Vancouver Coastal Health region (he brought the first MRI into BC) as well as other private companies, McCormack has a volunteer resume spanning decades. At 80 he is still sitting on the board of the North Shore Disability Resource Centre and working with Friends of the North Friends of the North Vancouver Museum and Archives Society. His involvement spans several recreation clubs and oversight commissions, countless community service organizations within Lynn Valley and the greater North Shore area, as well as significant time and heart invested in supporting community members with special needs. 
---
---
Lynn Valley has benefited from McCormack's dedication for decades. 
"Bob was one of the original members of the group that set up Lynn Valley Services Society to operate the Mollie Nye House on behalf of the District of North Vancouver," said Margaret Fraser, past president of the Lynn Valley Services Society board of directors. "Bob works tirelessly to ensure inclusion of all in the community and served on the very first LVSS Board of Directors until 2016. Bob has continued his support and interest of LVSS – supporting Christmas events, the Heritage Fair in 2017 as a committee volunteer and organizer – one of 76 volunteers hosting over 400 residents in and around Mollie Nye House. He is passionate about all things Lynn Valley and is always 'in touch' with what is happening in our community."
---
Taking risks and saying "Yes!"
---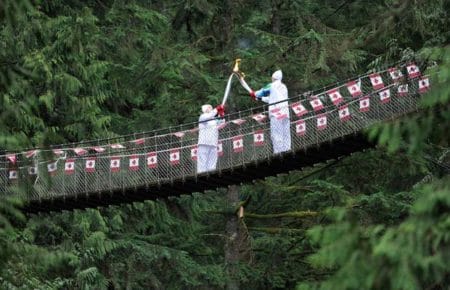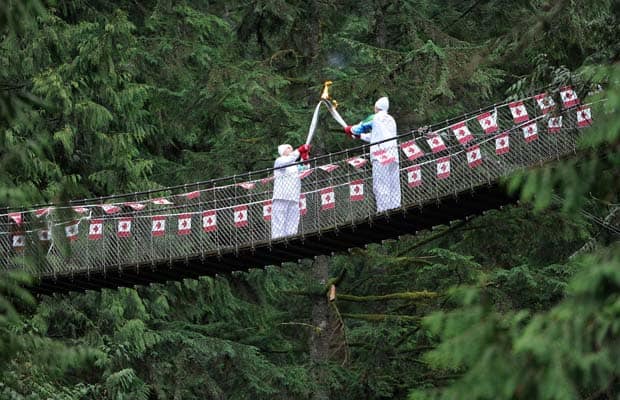 If there is just about anything community event going on, at some point in the past 40-60 years, McCormack has hand in making it happen.
"It's about seizing opportunity," he said. "I didn't always know what I was getting myself into. I was talking to someone recently who didn't think their voice would be listened to, I said 'I as long as I am on the board – everyone gets to be heard. If you want to spend your time volunteering, we have a space for you.' They didn't feel they were good enough – you just need time and a good heart."
The reward is in making things better and making people happy, he said.
"At 80 years old, people wonder why I don't stop – I love to do it." Laughing McCormack adds, "It keeps my brain going."