Many events around Lynn Valley have certain things in common: hearty neighbourhood attendance, the likelihood of rain, and someone running around in the background with a yellow vest.
The Lynn Valley Lions have been a part of our community for over 45 years. Many of those years have been spent being the driving force behind our neighbourhood's biggest annual event: Lynn Valley Days. During a simple conversation with LynnValleyLife.com about this year's event, it became clear to us that Lynn Valleyites aren't likely to know what really goes on in this club – and we think you should!
---
Secret No. 1: Small and powerful
---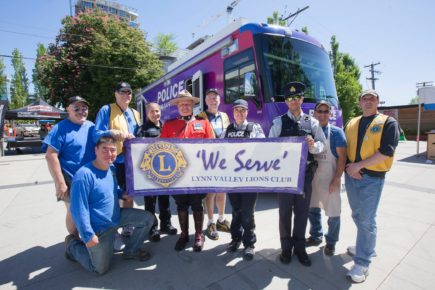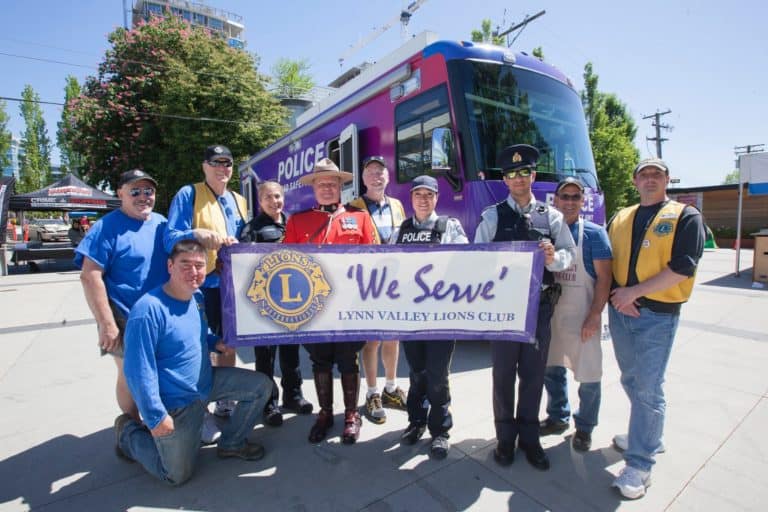 Soon after moving to Lynn Valley and attending community events, it was easy to spot a trend at most of them: throughout the community there were often blue-shirted or yellow-vested volunteers working in the background. They were at the Lions Christmas tree lot at Karen Magnussen (and more recently, Kirkstone Park). Then we saw them at Lynn Valley Days. The Lynn Valley Lions are out in force at so many events, obviously their large membership must love this stuff!
WRONG. It's 16 members who love this stuff. That's right, the Lions Club has only 16 active members. SIXTEEN! That is crazy. Between the hundreds of hours and tens of thousands of dollars they contribute, it is nothing short of remarkable for 16 people.
"We have made a point in recent years to recruit people for the goals we have," said Jeanette Duey, director of communications for the Lynn Valley Lions. "For example we had an electrician that was working with us on a number of events – we needed those skills. Now he is a part of the Lions."
---
Secret No. 2: Adapting is key to thriving
---
For 48 years the Lions have been active in Lynn Valley. They have made a lot of changes in that time, from how they raise money to how they donate it.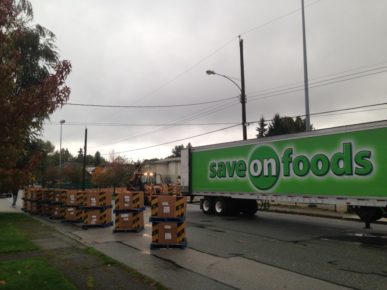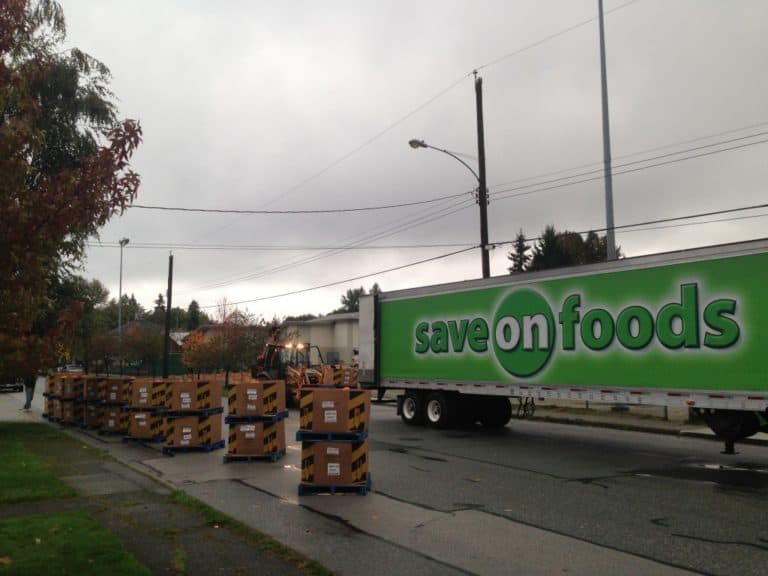 "We have noticed that some of the big donors have changed their donation guidelines over the years and the Lions don't qualify," said Duey. "We are working with local companies for donations that allow our volunteers to do the work and 100 per cent of the money gets donated."
The way the Lions direct their money back into the community has also changed. A new program for the LV Lions is coordinating with our local schools. They work with Save-on Foods for food donations, then offer the "cook shack" – typically for pancake breakfasts – and their labour to keep the money raised in the hands of local PACs. Each of these days benefits locals schools to the tune of about $1,500.
---
Lynn Valley Days 2018 June 15 & 16
---
The staple event of the almost-summer season is the Lynn Valley Days Gala. This year will be no different.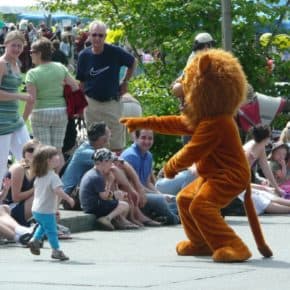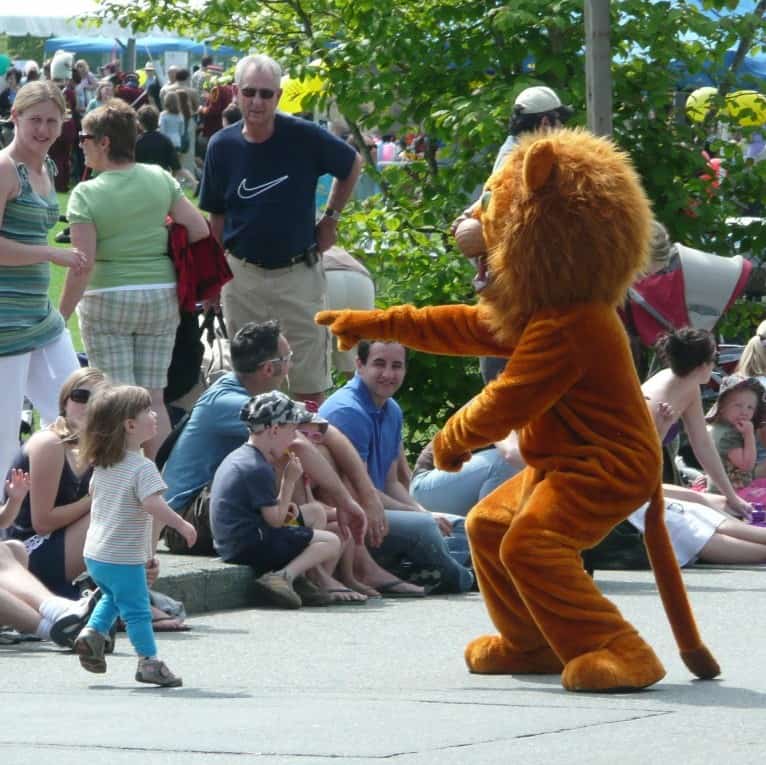 "It will be amazing," said Duey. "We have learned many things over the last few years. In past events we know from our cocktail hour that Lynn Valley loves to mingle. We are building on that to offer open seating and food stations. We know people want to see more than just the other nine people at their table, so this year people will trying all the different types of food and visiting with others as they go."
There is also a lower price and the hope more people will come – although it does typically sell out.
"When we started we weren't coving costs with the ticket price – so it went up. And we still weren't covering costs – so it went up," said Duey. "Two things have happened: we realised it wasn't a true community event any more and at the same time corporate sponsors were realizing they were getting great value and were willing to commit more."
This year many donors have committed to multiyear support and the Lions can offer tickets for only two-thirds of last year's price: the $99 tickets are now on sale! 
"We have the great support of companies like Bosa, Mosaic, Save-on Foods, Neptune Terminals, Salmon's Rentals, William F. White, Delany's and Brown's so that we can make the whole weekend more affordable for families."
Other changes for this year are expanded beer garden hours from 2-9 p.m.
---
Secret No. 3: Money raised here, stays here
---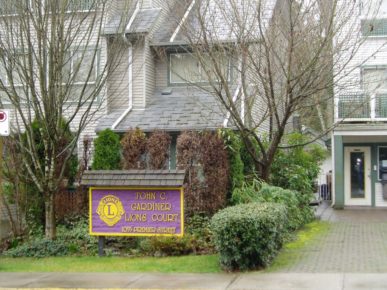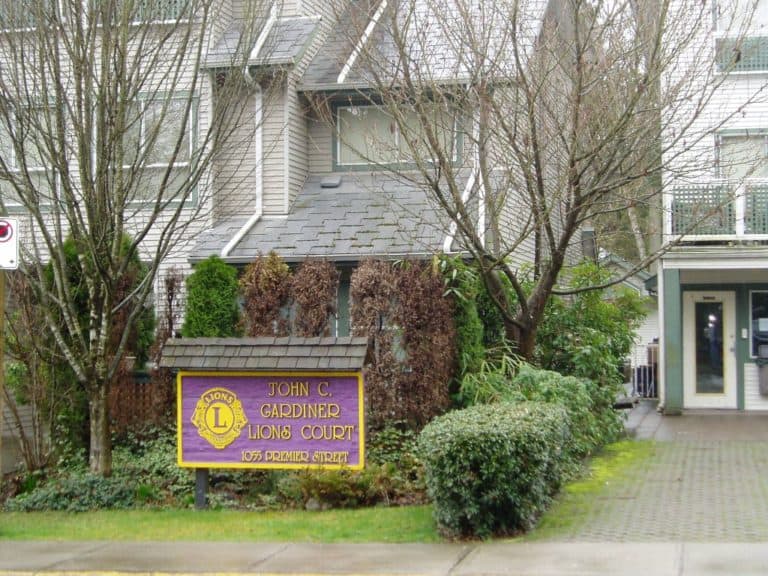 Globally there are over 1.5 million Lions members in 46,000 clubs in 207 countries. As part of the larger group the LV Lions help with international projects fighting blindness and diabetes, but the vast majority of the money stays local. They are essential supports to the John C. Gardener affordable housing development in North Vancouver – providing affordable homes for 165 people.
Each year the Lions work at gaining gaming grants to donate more or less $30,000 back to the community.
"Over the years it has been to larger groups, but that has been scaled back to really focus on local and the groups that don't always get enough – that don't get recognized as much and need some help now and then. We are trying to give bigger amounts to the smaller organizations that are local and right here in our backyard," said Duey.
---
Secret No. 4: Community supporting community
---
It appears a secret to the Lions success is to get the ball rolling and find partners to help them pull off the elaborate fundraisers.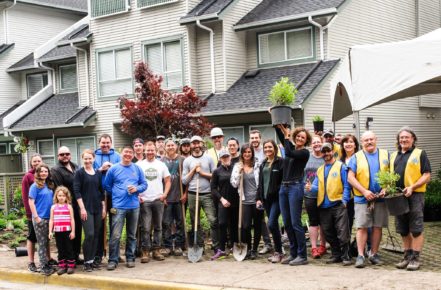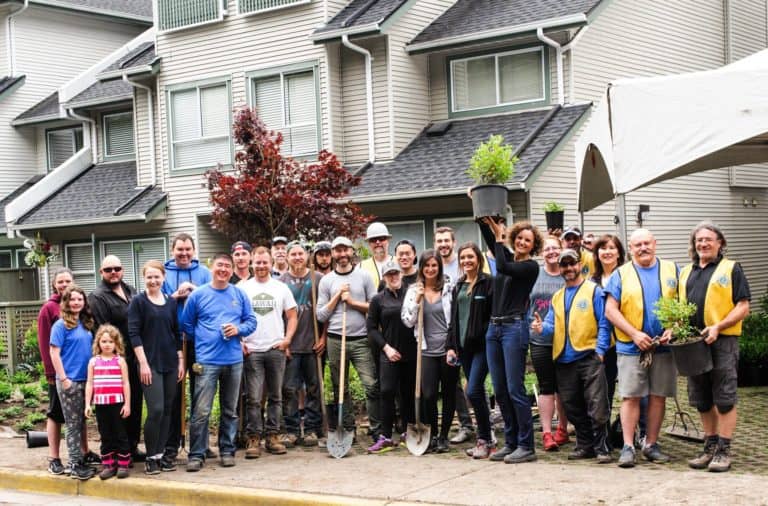 "Lynn Valley Days is a prime example. We absolutely rely on our volunteers. Without the community groups, the church groups, the sports teams we wouldn't be successful," said Duey. "Our volunteers blow me away – whether it's a small role or a big role – they take it and run with it. We are a big team and a big family. We try to treat our volunteers well – and their families. If you are giving us your weekend we want to help your family have a bit of a funner weekend."
In the current climate of dwindling community projects and other neighborhood fairs and festivals disappearing throughout Vancouver, Lynn Valley Days continues to thrive.
"We have a lot of District of North Vancouver support, a lot of business support and a lot of the community people support us – and that is how we keep going," said Duey. "We live in an amazing community that supports each other."
For more details on the Lions visit their website, where you can also find all the details on Lynn Valley Days and purchase Gala tickets. The organization is also looking for silent auction donations for the upcoming event.