After weeks of waiting and planning, a group of North Vancouver residents celebrated the arrival of their sponsored refugee family at Vancouver International Airport on Friday, January 15.
The Syrian family of five was met by representatives of their large sponsorship group. REST (the Regional Ecumenical Sponsorship Team) is composed of people from North Vancouver Anglican and Lutheran Churches (including St. Clement's Anglican and Mt. Olivet Lutheran in Lynn Valley) and from the Sutherland Secondary School community.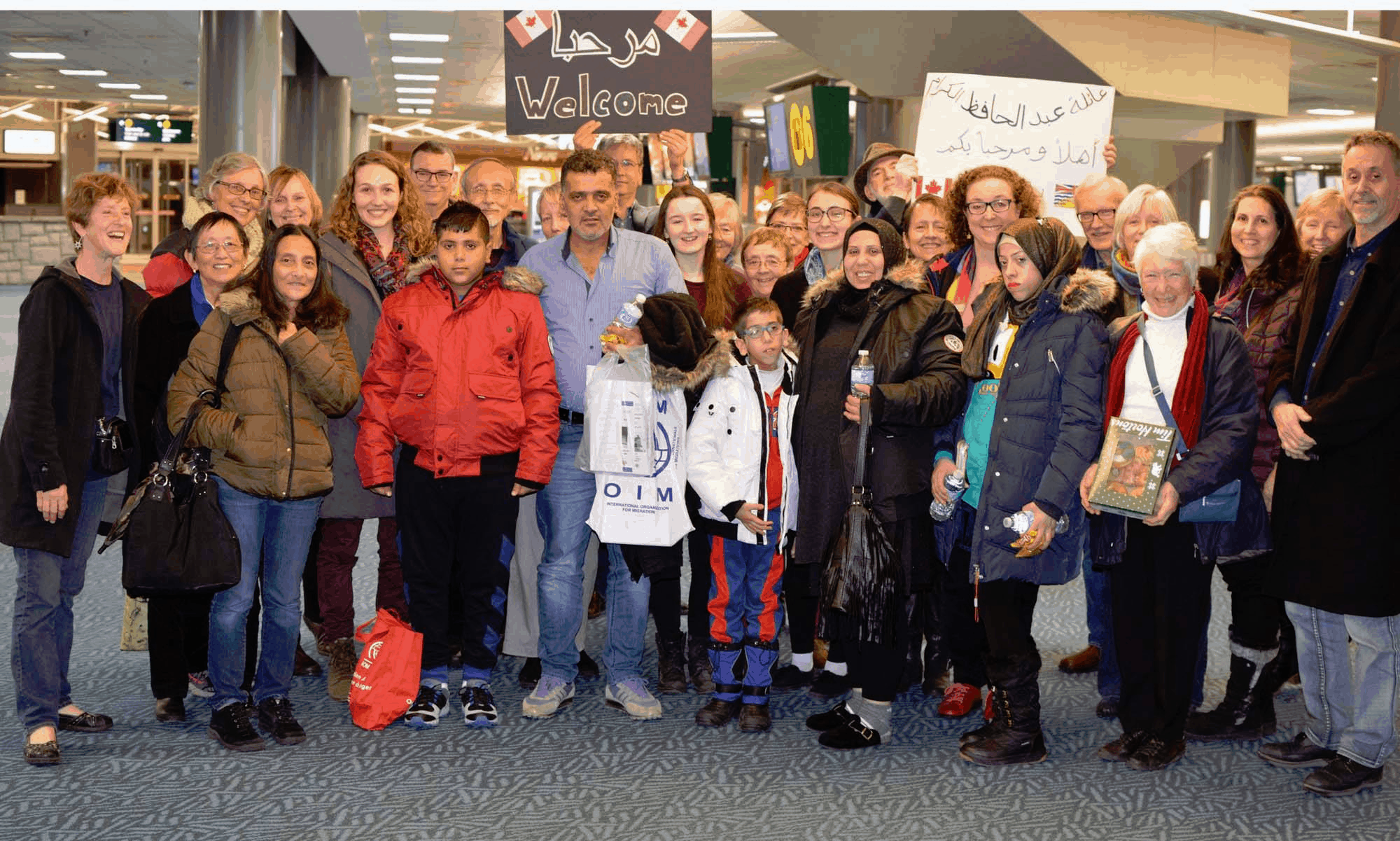 As you can see from the faces in the photo, the first meeting was a joyous one despite the hardships the family has endured in recent months. "They are lovely people who are extremely grateful to be here," said Shannon Muir, one of REST's coordinators. "They even asked to talk to the media today so they could say how grateful they are to Canada."
Arrangements have been made for the family to live in the Blueridge area, at a rent generously reduced by the homeowner. Under the terms of the blended sponsorship agreement, REST will pay the family's living expenses for one year, with the federal government contributing six months' of social assistance-level funding.
REST is also awaiting the arrival of a vision-impaired young adult from Somalia, who will live with one of the team members in the Grand Boulevard area, and a 20-year-old Iraqui man who will be rejoining his family here. Anyone wishing to donate to the REST refugee efforts is invited to make a donation to the refugee fund of any of the sponsoring churches: St. Clement's, St. Agnes, St. Catherine's, St. Martin's, or St. John's Anglican Churches, or Mt. Olivet and Gloria Dei Lutheran Churches.