Lynn Valley Days is back on a new weekend to kick off the summer with the favourite festival of the year.
---
---
"The event wouldn't run without volunteers," said Jeanette Duey, director of communications for the Lynn Valley Lions. "The Lions, like everyone else, are all volunteers who get nothing out of it but helping Lynn Valley. It's literally a community event, run by community."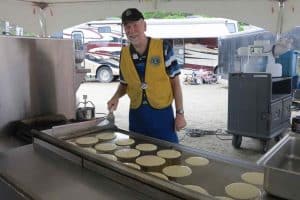 The annual event has moved back a weekend to June 21 and 22 for 2019.
"It's no longer on Father's Day weekend," said Duey. "It's a community event and we listened to the community and volunteers who want to spend time with their families during Father's Day weekend. It's a big commitment for the Lions and everyone who helps out."
---
---
Lynn Valley Days has some consistent partners who show up year after year.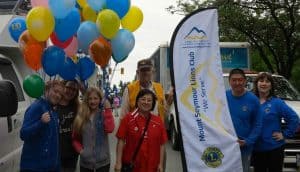 "Argyle Secondary's soccer clubs and the Pipers are always there helping with rides and in the cook shack," said Duey. "It's not just the kids, it's the parents and teachers too. They show leadership in being involved in the community. It's encouraging to see the difference between a Grade 8 and a Grade 12. The older players mentor the younger one. We see the same kids the next year and we see their growth."
This year the Lions are asking for early volunteer commitments from 30-40 people to help with the parade and traffic.
"We are working with the District [of North Vancouver] to make everything safe and keep traffic moving throughout the day – not just at the parade," said Duey. "We need people to cover two to three hour shifts from 8 a.m.-4 p.m."
Traffic volunteers will have a training session to ensure their safety and to establish event procedures. The Lions are looking for people 15 years and up for this role, but can also partner younger volunteers with older to fill positions. Like all volunteers they are offered free food and drink at the event.
"It's a great chance to get some service or volunteer hours," said Duey.
There are also opportunities for volunteers 19+ to help out at the gala.
"It's a great way to be a part of the bigger event without having to buy a ticket," said Duey. The gala needs volunteers on Friday, June 21 from 5-7 p.m. to act as greeters checking people in and throughout the night selling drink tickets.
"We want a day to celebrate community," said Duey. "That's why we aim for interactive booths – not a marketplace selling. We have rides for the kids and we are having a bigger and better community stage this year."
To learn more about Lynn Valley Days visit the Lion's webpage and to volunteer email lynnvalleydays(at)gmail.com.