'Twas the week before Christmas (or maybe a bit more)
When we asked you to keep your eyes peeled at the store
For gloves and hats, and protection from sleet
To help Cpl. Wong bring some warmth to the street.
You opened your hearts, and pulled out your purse
And here's where we switch to narrative from verse…
It's hard to switch into prose, however, because there was much that was poetic about our visit with Cpl. Randy Wong and his wife, Sahar Manochehri. The couple visited the LynnValleyLife editor's home to pick up several large bags of items donated by readers to help stock the ziplocked care kits that Randy and Sahar assemble and distribute for the homeless in our local communities.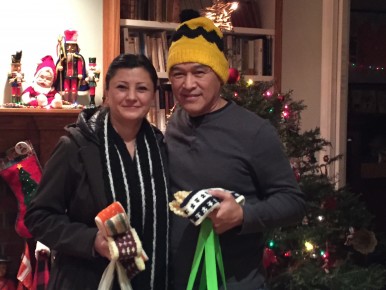 They were both touched and grateful to receive the donations, which included a number of lovely hand-knit items from an anonymous crafter. And we were interested to hear how Randy (who describes himself as growing up on"the wrong side of the tracks") found himself inspired to be an RCMP officer after meeting a particularly kind member of the force who saw that Randy had something special to offer the world.  Now Randy enjoys being in "giving back" mode, and finds the care kits helpful in getting officers out of their police cars and engaging with people on their beat.
He credits Sahar with being an ongoing inspiration in his work, and says that even if  he has just come off a graveyard shift and is heading for bed, cold-weather alerts on the radio have her urging him to put his boots back on and head out with her to distribute some warmth. Sahar takes special care with the kits that are destined for women who live rough, and tries to make sure they include toiletries and feminine essentials.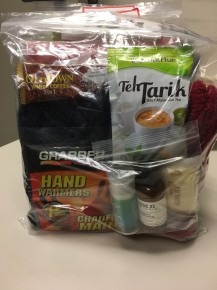 The kits, which contain items such as new socks, rain ponchos and hand warmers along with new gloves and toques, are given out by RCMP officers and by staff at the Lookout Society emergency shelter at 705 West 2nd St. Randy explains that the outreach workers at Lookout are particularly key to getting the kits out, because when it is especially cold homeless people tend to "den up" and aren't as visible on the streets. The outreach workers are able to tell Randy where some of their clients might be holing up, with the result that Randy or other officers can check on them to make sure they are faring adequately or to offer a hot chocolate or two.
It was a pleasure to listen to a couple who are so passionate about their mission, and clearly their enthusiasm is contagious. A friend is now donating his time to put together a website, which is coming together here, and reader donations continued to come in to the LynnValleyLife office over the holidays.
Sahar assures us that the donations remain welcome, and especially given this cold weather LynnValleyLife is happy to keep our donation box open for the month of January. (Please note that larger items, such as blankets and coats, cannot be accommodated in the care kits.) Our office is located at 3171 Mountain Hwy, and is open Monday through Friday, 9 a.m. to 5 p.m. If you need to do a weekend drop-off, please email [email protected] for an alternate location.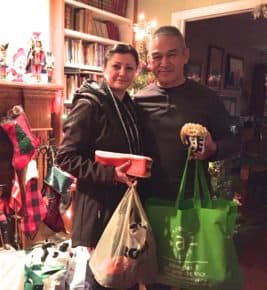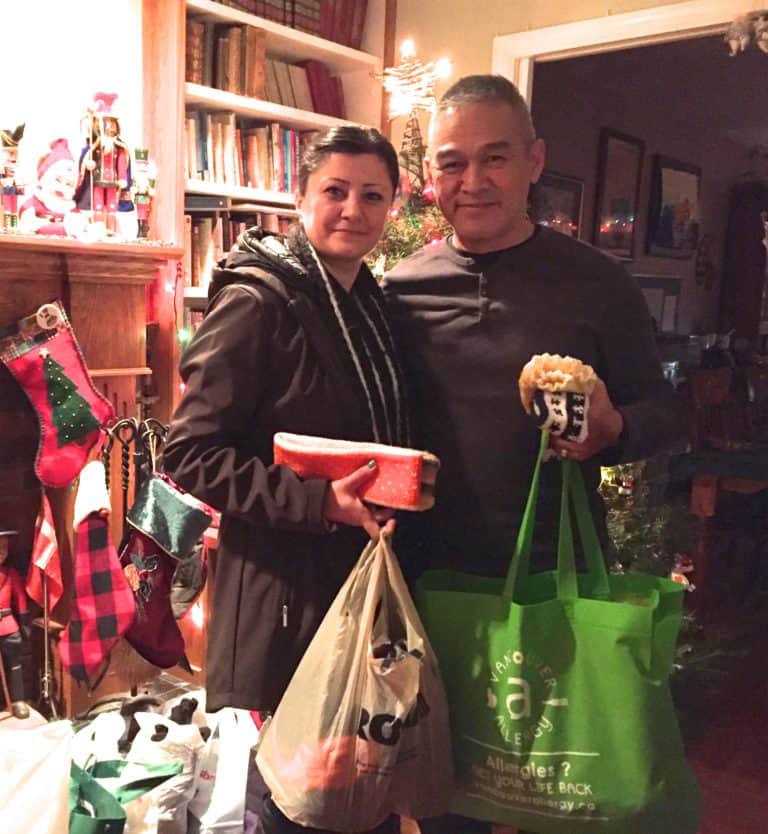 – Peggy Trendell-Jensen, LVLife editor