With March Break fast approaching there is always a bit of panic: how will the kids keep busy when you are at work? LynnValleyLife is looking at three made-in-LV solutions to engage and challenge children and provide some experiences far different than the classroom.
---
---
From textiles to Picasso to Murakami, Kudzu Studio will be offering four classes this spring right here in Upper Lynn.
Artist Jeri Engen has been working with children for decades from creating grassroots arts education programs in the Seattle, to launching programs with the North Shore Arts Council, to guiding students through the Vancouver Art Gallery. Even with all those plates in the air, for the last few years Engen has been offering popular classes through her home studio.
"This is something I am incredibly passionate about – not necessarily to grow fine artists but to create an excitement about and a passion for art," said Engen.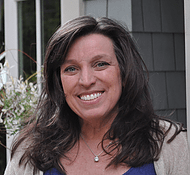 Throughout out the year Kudzu Studio offers classes to children from preschool to teens. The popular classes tend to fill up from word-of-mouth praise, but she is open to creating new classes if there are at least four students interested. To get a taste of what Kudzu is like, Engen is offering four classes this Spring Break as well as week-long camps throughout the summer.
---
---
"Art is a great share with kids social and historical events," she said. "It also gives them an opportunity to make sense of their own world – often they can't verbalize it but they sure can draw. It's such a privilege to work with kids and share in their experience and get them excited.
"To see them gain confidence in what they are doing – to seem them take risks, take chances. To learn that mistakes are okay. That's part of life. To think 'Oh no, I don't know what to do' and still give it a shot and if doesn't work give it another shot – and again. It's a great safe way to do that."
---
---
For elementary age children they will explore the latest exhibit at the Vancouver Art Gallery by Takashi Murakami and other art currently featured in local galleries in Art Around Town.
"My biggest objective is that they have fun and create but my second objective is to get the kids excited about art and the artist – to start a relationship that will inspire them to see the original work. They can take their parents and have an experience beyond the studio here," said Engen.
Her second elementary program will feature the works of Picasso and fostering courage and resilience.
"I think everyone knows Picasso but there is so much more to Picasso than people think," said Engen. "His always did the things he didn't think he could do in order to learn to do them – and that is the underlying theme of this camp – go forth and do things you can't do. Taking the techniques of Picasso like drawing upside down and having the child draw what they want – but upside down. We always have one child who love cats – so that will be their subject matter "
There are also two tween/teen camps featuring textiles and drawing. In textiles students will explore silk, felting, embroidery and much more. In drawing Engen will cover basic foundational skills and then introduce new techniques that students likely won't have tried at home – but could if they resonate.
"It is about creating art and it is also about learning some life lessons and having the courage to try something new," said Engen. "These things they don't always realize they will carry forth into other aspects of life."
For details of classes and dates visit the Kudzu Studio website. For registration visit her here or call 604-971-1147. 
Are you or your organization offering spring break art activities in Lynn Valley? Feel free to let the neighbourhood know by posting directly onto our Facebook page!