Remembrance Day events are growing in size all over Canada, as memories of past losses combine with sombre reflection about current conflict realities, risks and sacrifices.
The Lynn Valley service of remembrance has outgrown its earlier incarnation as a quiet ceremony at the cenotaph at Mountain Highway and Lynn Valley Road, and will this year be held in the Lynn Valley Village plaza on November 11 at 10:30 a.m. (In North Vancouver, services will also be held at Victoria Park and Cates Park, also beginning at 10:30.)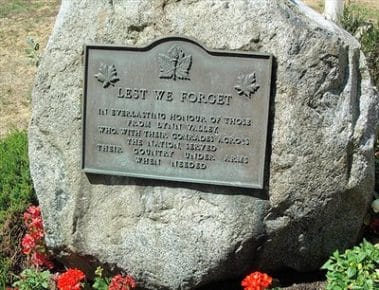 The Lynn Valley branch of the Royal Canadian Legion has put out a call for volunteer "poppy taggers" – those people who give out poppies by donation throughout the neighbourhood. Legion members could really use your help covering the many shifts that need covering in the days leading up to Remembrance Day, so if you can lend a hand, please call the Legion at 604-987-2050 as soon as possible. (Click here to learn where the $2,500,000 collected in BC/Yukon went last year!)
The Legion also welcomes the public to an open house following the ceremony, and donations of goodies would really help, too. Please drop baked goods or finger food at the Legion (1630 Lynn Valley Rd.) on the morning of the 11th.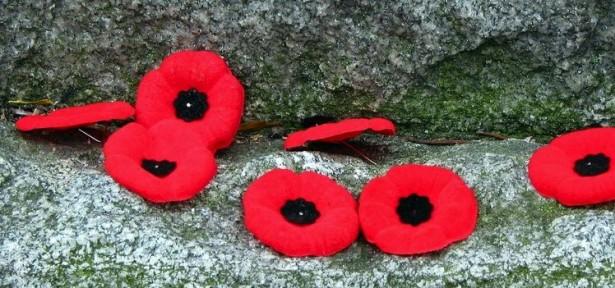 Legion invites new members – it's good for you, and the community, too!
And here's some more Lynn Valley Legion news from one member, Matina, who asked us to pass along the following – it's membership renewal time, and she especially wants you to know that you don't have to be a veteran, or related to a veteran, to join! 
2016 Lynn Valley Legion #114 Membership Renewals are available for $55.
EARLY BIRD savings $5, deadline November 30
Annual Membership increases to $60, December 1
Only $5 a month includes:
Great prices on drinks, bring up to four non-member friends
Weekly live entertainment
Monthly jams
Booking venue for adult; birthdays, soccer parties, fundraisers…
The best reasons to be a member?
 The Royal Canadian Legion Branch #114 (at 1630 Lynn Valley Road) raises nearly $100,000 annually that goes back to schools, sports teams, groups, seniors and many non-profit organizations that need and ask for help.
Be part of an organization that gives back to your community.
Memberships available at 1630 Lynn Valley Road, 604-987-2050.
For some more interesting information about the BC/Yukon Legion, click here!