Watching a Canada Day parade, one can't help but reflect on the many contrasting strands that weave together to make our sea-to-sea-to-sea country something to be proud of.
It's right there on the pavement in front of you, marching behind the bagpipers. There's the military; there are musicians. There are rescue heroes; there are politicians of all stripes. There are people driving tanks and people riding electric bikes. People boxing and people dancing.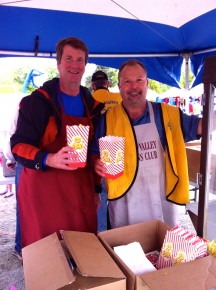 And so it is at the community level. To be vibrant and sustainable, a neighbourhood needs to be full of people who are willing to step up and contribute their own unique gifts to the world outside their front door. The more diverse a talent pool Lynn Valley can draw upon, the stronger our community will be. Conflicting opinions aren't a bad thing – a lack of engagement is.
In our ongoing conversation regarding town planning, density, and Lynn Valley's future, there are repeated references to Lynn Valley's "community character." Our safe streets. Our small-town feel. Our natural environment.
So what is it that each of us is prepared to do to preserve or enhance these neighbourhood characteristics we all laud? Because – regardless of which NVD option you lean toward – it's our contention that community spirit isn't dictated by the height of a apartment tower.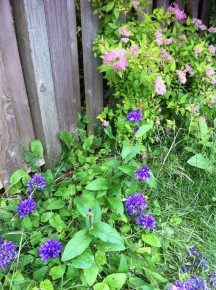 That "friendly, small-town feel" comes from inviting a new neighbour over for a backyard BBQ. It comes from choosing to plant flowers on the outside of your fence, where you can't see them but passersby-can. It's from realizing that when the Lynn Valley Lions ask for help setting up tables for a charitable pancake breakfast, there's no reason in the world you shouldn't pitch in, and many reasons you should. It's from joining the Adopt-a-Street program with your children, so they grow up knowing the importance of community service.
It comes from attending an Argyle music concert or football game, even if you don't have kids in the school. It comes from asking questions of the people around you, and learning more about their roots – whether those were planted firmly in Lynn Valley, or halfway around the world.
It comes from joining the Lynn Valley Community Association, a service group, one of Lynn Valley's many different churches, or any other local organization that gives people a place to put their energies to work for the common good. Because you know what? All those clichés are true. Serving others brings a particular joy that can't quite be replicated by any other means. And working with other people towards an altruistic goal is the stuff of which real communities are made.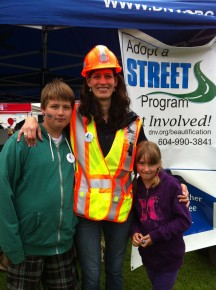 We could name a hundred more things that people in this neighbourhood already do to keep it strong, and we bet you could, too. And there are hundreds more unsung heroes we don't hear about – people whose compassion and commitment evidence themselves in quiet ways, all year through. (The kind of people, for example, we love to hear about for our annual Good Neighbour Award!)
So, next time you find yourself referring to Lynn Valley's community "character" as a factor in the town planning debate – and it can be used by people on either side of that fence! – ask yourself what it is, really, that makes a neighbourhood great. Design is important, there's no question about it, and good design will incorporate elements that serve to facilitate and encourage neighbourhood engagement.
But Lynn Valley's story isn't dictated by the number of storeys on a building – whether two, eight, 16 or more. Writing our community story is up to us. If we want to live in a friendly, small-town kind of place, we can each do our part to make that happen. And guess what? We don't have to wait for feasibility studies, transit overhauls or council votes. That small-town feel starts with me, and with you. And it starts now, or it doesn't. Our choice.
Have you shared your views regarding Lynn Valley town planning? Online feedback is open until Friday, July 5th. Click here to read some of the background, learn more about the options, and offer your thoughts via the user-friendly, online Metroquest feedback form.