We say it over and over. We love Lynn Valley. Sure, the trees are great and the trails fantastic but what makes Lynn Valley our home is the community of people. We are so proud to shine the light on the good work that happens throughout the year. This year we are excited to announce Matina Spiropoulos as our Lynn Valley Life Good Neighbour!
---
---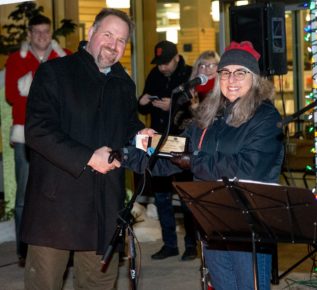 Matina has her hands involved in so many aspects of our community – not just Lynn Valley but also across the North Shore. She is a connector. A community needs people with vision of its entire being; someone who knows what is needed and has the willingness to organize those with resources to help. Take this year's partnership between the Mollie Nye House and Argyle Secondary. Matina connected the sewing class to help with much needed updates. 
She is a year after year supporter of the Mollie Nye House and has joined the board of the Lynn Valley Services Society. She is the chair of the marketing committee as well as the vice-president. She loves the cross-generational support it provides to Lynn Valley.
"Matina is passionate about our community and goes beyond the call of duty," said Maria Roney, operations manager for the LVSS. "Whether she is fighting for change to protect our natural resources, volunteering at the many community events or developing and executing a social media plan for Mollie Nye House, she does so energetically and with passion and commitment. She is a true asset to Lynn Valley and the North Shore." 
Matina's work extends to those younger as well. She has been an important part of the Argyle Parent Advisory Committee. Helping with a variety of fundraisers and representing Argyle's PAC at the district level. 
She is also passionate supporter of music – for years spearheading the open mic Sunday Jam at the Lynn Valley Legion (supporting also as a member). This is a resource to musicians across the North Shore. 
---
---
Reaching beyond our little neighbourhood, Matina volunteers with the District of North Vancouver on the Community Services Advisory Committee. This is a volunteer driven committee that reviews grants submitted to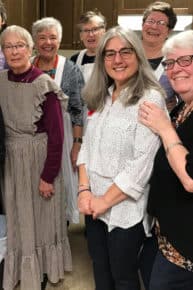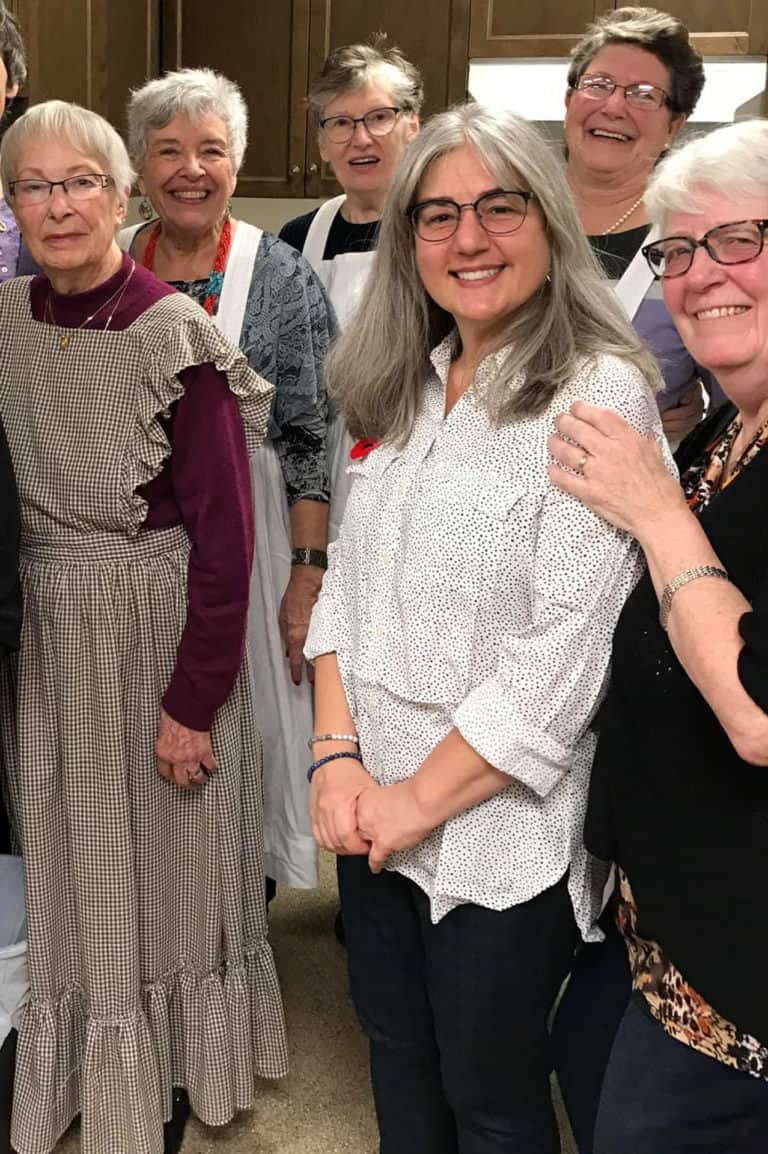 the DNV. She discusses, with the committee, social and cultural concerns that affect the quality of life in the municipality. Last month also marked a milestone for countless hours of lobbying Matina invested in bettering our parks and environment. She was a key voice in the fight to have all types of smoking/vaping banned in ALL district parks and greenspaces.  
Also this year, Matina has become an ambassador for Foundry BC, She helps increase awareness of Foundry and its services to support mental illness (ages 12-24). She liaises between community and Foundry at booth events throughout the year to help reduce stigma and increase community engagement.
"Matina has a passion for our community and supporting the work that many of us do," said Nicole Kennedy, prevention educator for Foundry BC- North Shore. "She is dedicated to 'getting the word out,' informing community  members (at events) of how to access services, and always has a bright smile on her face. We are truly lucky to have her as a volunteer with Foundry North Shore.
We are so lucky to have Matina investing in Lynn Valley and beyond – thank you for the hours and hours contribute to so many parts of our community and beyond. Congratulations on being our 2019 Good Neighbour.