Once a month you can head down to the Lynn Valley Library and have a face-to-face chat with the mayor. The open invitation is a longstanding and unique North Vancouver tradition.
---
---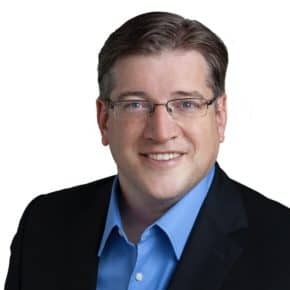 Following in the tradition of past elected officials North Vancouver District Mayor Mike Little visits the Lynn Valley branch about once a month for residents to ask questions, share concerns and create an opportunity for open dialogue. 
"I enjoy it," said Little. "Sometimes people bring a case they want to bring to my attention. Sometimes they raise macro issues like climate. I get everything from dead cedars that need attention to concerns about international agreements."
The experience is quite different at each of the libraries he visits, said the mayor. At Lynn Valley participants are often initially quite quiet and reserved about talking at all in a library but warm up. Other Meet Your Mayor locations are more separated and have lively discussions. But sometimes no one comes at all.
"I have been skunked – no showed up," laughed Little. "Whatever someone comes to talk about is a concern to them. It's something affecting their life and they are asking for help or more information. It keeps me on my toes and gives me insight into the changing concerns of the different neighbourhoods."
With the current crop of councillors this is more important than ever. Previous councils had a natural geographic mix of representatives but the current group councillors and the mayor reside in the eastern side of the district, he said. Making the Meet Your Mayor sessions an important part of understanding what is happening in the district. 
It doesn't appear any other mayor in the Metro Vancouver area holds such regular and open engagement with the public. The City of Vancouver Mayor held one afternoon last spring with pre-booking required. If anything, this is a practice that will expand, said Little
"They are a valuable experience," said Little. "I can better respond and these meetings have changed how I approach issues. We will hopefully expand to a new library space opening at the bottom of Capilano Road and I hope to use that to engage with that corner of the district. I have also gotten some feedback about adding some weekend times."
You can meet the Mayor the first or second Tuesday of the month. The dates and times can be found here.

---
Mayor Little's thoughts on . . .
---
Traffic and parking
I think one thing we have not managed well . . . we have to be forward thinking about how to get people out of their cars but that doesn't mean we don't have to manage the cars that are there now. There are some neighbourhoods that are really under pressure now. The Sunnyhurst/Ross area. That was a place where we went from 1.6 car spaces per unit to 1.2 and now you really see it. On 27th it is about design. The Evergreen development all has outdoor entrances so people don't want to use the parkade. The street is full but if you walk around to the underground garage there is lots of space. 
Lynn Canyon
It's a trending issue region wide – what is happening is people are moving into smaller and smaller spaces. Where [people] might have gone into [their] backyard, instead [they] now engage in destination recreation on a Saturday and Sunday. Destination recreation is getting out of the house because there is no space there. We are on the edge of this. More and more people are coming to anything that is free: Deep Cove, Panorama Park, Lynn Canyon. The North Shore is now playing backyard to the entire region. 
We have had major traffic problems to and from the North Shore during the work week and what we are seeing now it's the same on the weekends. We are going to have to engage in the regulatory side with parking . . . we are going to have to do some more traffic demand management techniques where we are paying for parking or we are paying for access. I think we have to look at it so we are responsible with our neighbours and our residents are protected from the popularity. We have talked about issuing a free annual pass with your taxes so residents can access for free. For far to long it has been too easy for tour groups to use our public parks.
Changing character of Lynn Valley
We were under some pressure to put a cap on height and the council of the time was supportive of that. But there were arguments raised that said "If you ever want to do something like the Kiwanis building again – purpose built rental, supportive senior housing – don't lock down height because you won't be able to do it." So the justification on height was the rare unicorn of an amenity and then all the developments come in pushing for height. I think we should have locked down height earlier in the OCP and LAP then we would have been in a better position. Then maybe we could have budged for affordable social housing but not high-end luxury housing that is going for $1000 a square foot. 
More playgrounds and updated community centres
There is a pot of money that is set aside for a youth centre that will be tied into the Kirkstone space on the Karen Magnussen side of things. We see Karen Magnussen as an aging facility that needs to be redeveloped [Ron Andrews top the priority list, as an older facility].