A steady stream of bleary-eyed coffee lovers gave an almost a palpable sigh of relief recently as they returned to their daily pilgrimage to Lynn Valley's new and improved Starbucks.
---
---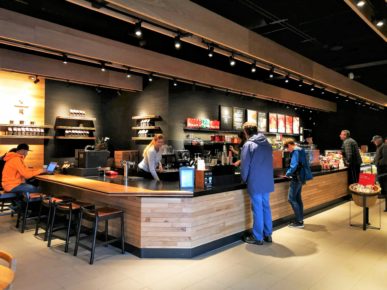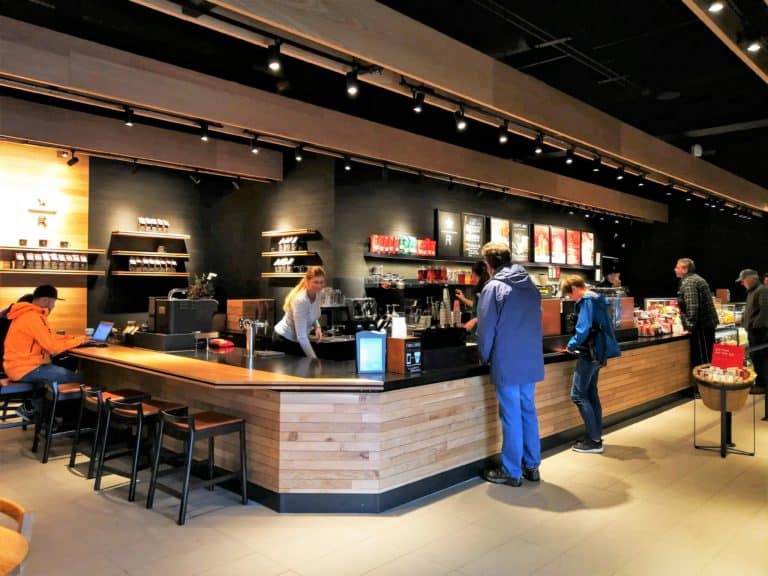 A short walk across the street from its original location, Nancy Oldham and her team have opened the new Reserve store in Lynn Valley Centre, in the old Quiznos' location on the exterior west wall. The larger space has been elegantly designed, with a dark charcoal accent well, warm wood and stunning wallpaper. It's a polished upgrade from the previous store than encourages lingering.
"It is so good to be back. During the renovation I worked at several different stores," said Oldham. "What sets Lynn Valley apart is the community – we serve the same 200 people every morning. We know the people here. That's pretty unheard of."
The new store features ample bar space – which highlights the difference between a Reserve and typical Starbucks store.
---
---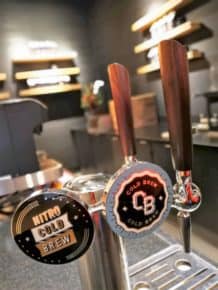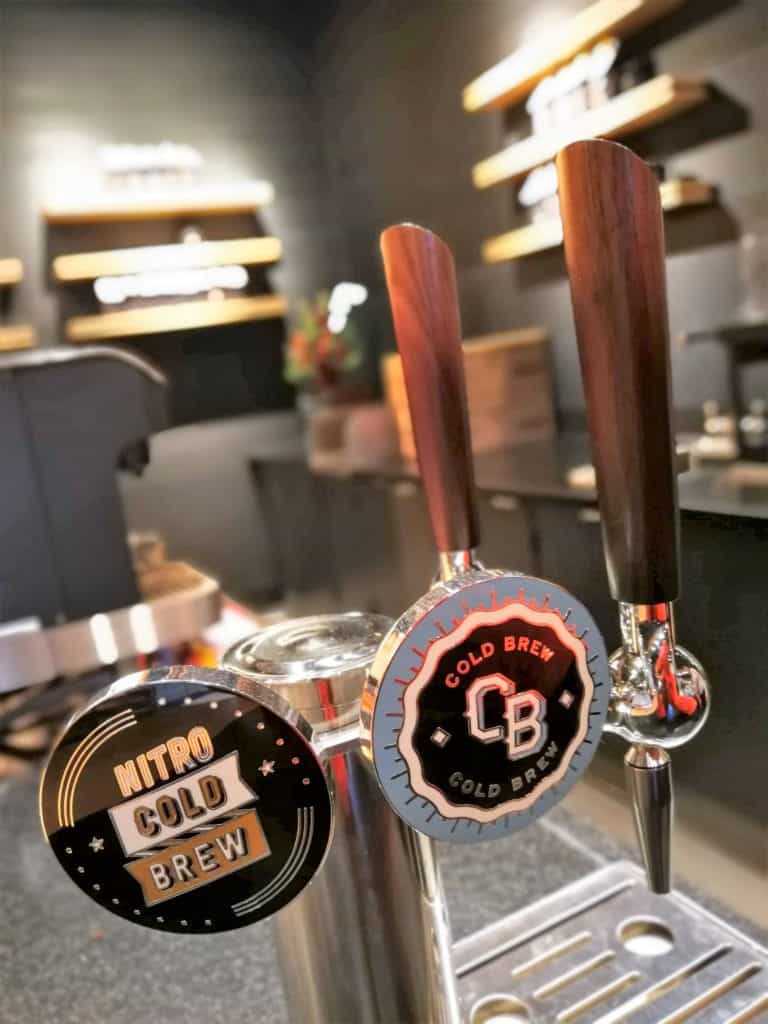 "Lynn Valley was chosen for a Reserve store because of Starbucks long history in the area," explained Oldham. "Lynn Valley was the fifth store outside of the United States. It's originally lease was signed Howard Schultz [the Starbucks CEO credited with creating coffee cafe culture in North America]."
The long history and loyal customers made Lynn Valley the perfect place to add one of the new reserve stores, she said.
---
---
"Reserve stores offer specialty, small lot coffees not available in the majority of Starbucks stores," said Oldham. "The assortment of offers change over the year, with new coffees coming in four-six times a year. These coffees are offered by the half pound for sale, or for brewing on our Clover Brewing System."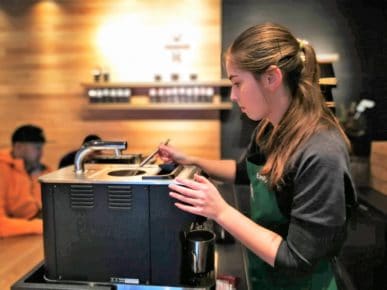 She explained the Clover Brewing System uses immersion vacuum extraction. The technique preserves all the coffee oils by eliminating the need for a paper filter.
"It makes an exceptionally flavourful, smooth cup of coffee," said Oldham. "It is brewed to order, and guests can watch the experience as their coffee is made."
Also along the warm wood bar are two taps – giving the entrance of the store a feeling closer to brewery than a coffee shop.  
"We offer Cold Brew and Nitro Cold Brew coffee on tap," said Oldham. "Cold brew is made in-house, at cold temperatures, over 20 hours. This brew process allows the coffee to develop a naturally sweet taste with low acidity. We use a blend of African coffee, which gives a citrus flavour, and Latin American coffee, which adds the sweet chocolate notes. We pour the coffee over ice, or we infuse it with nitrogen gas, which gives an incredibly smooth mouth feel and adds even more sweetness to the cup."