Well, fall is definitely here, and along with wet weather that means the end of the LynnValleyLife Summer in the 'Hood Photo Contest!
Thank you to all for entering, and another big congratulations to Jennie Angel, who won the early-bird draw for two tickets to the Jon Bon Jovi and the Kings of Suburbia concert. We hope you had a great time, Jennie!
And now we're delighted to announce the winners of the contest, whose photos we felt best expressed Summer 2015 in Lynn Valley. Each wins a $50 gift certificate at Browns Socialhouse.
In the 'amateur' category, many congratulations to  Caroline Liggett, for her photo of how her boys bathed and cooled off in Lynn Creek during this summer's drought!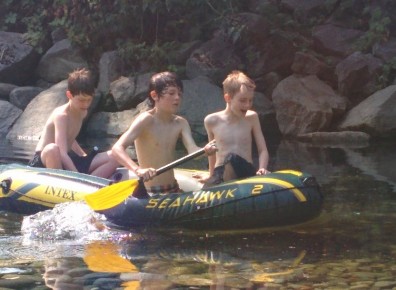 And in the 'pro' category, we couldn't resist Christina Stobbs' engaging photograph of David Wills, lead vocalist for "The Dynamics," who entertained the crowd at Lynn Valley Village on August 7.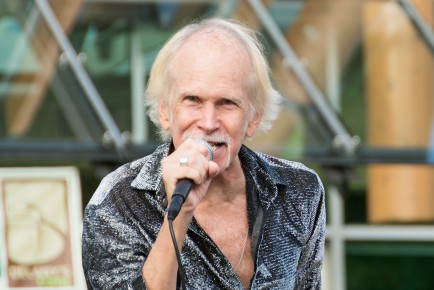 Thank you all for your entries – and if any of our readers have great Lynn Valley shots they would like to share with their neighbours at any time of the year, we'd love you to post them on our Facebook page for everyone's enjoyment!