Last year, the Pearmain family from Lynn Valley travelled for the second time to Zambia – suitcases stuffed with donated local soccer jerseys and reading supplies. It proved to be a  powerful catalyst for Argyle student Hope Pearmain, who will embark on a four-month internship to teach literacy after graduating this summer. 
---
---
LynnValleyLife shared the story of Project Samuel last spring. It is worth a read but in a nutshell: The Pearmain family is helping to support the education of 24 orphans in Africa inspired by their friendship with former North Vancouverite Kim Close who is on the ground working and living in Zambia. Now with her own connection to Zambia, their daughter Hope is planning her third trip in as many years. 
---
---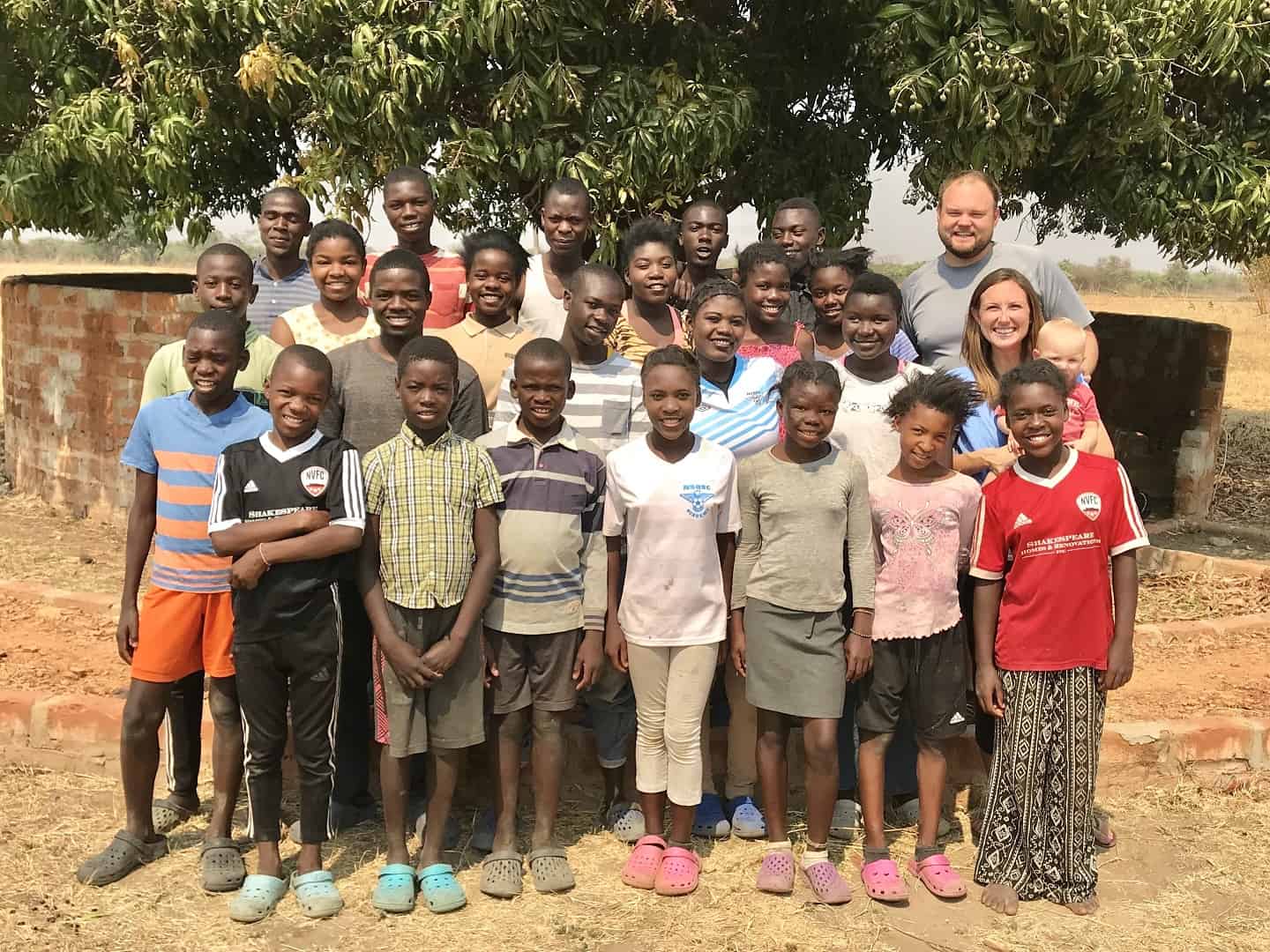 With education support being the underlying goal of all their visits, Debbie and Hope Pearmain spent last spring working with literacy teacher Susan McLean and gathering a few items for the children before heading off to Project Samuel, in rural Zambia.
"We want to say thank you to Lynn Valley and the North Shore Girls Soccer and North Shore Football Club," said Debbie Pearmain. "We wear able to take over 100 soccer jerseys, cleats and balls. We were able to give the high school enough jerseys for their entire team." 
Soccer is a powerful social connector, explained Pearmain. A local church, North Shore Alliance,  sent a team to Zambia and was able to lead a soccer camp reaching up to 100 kids a day. In a place where many can't afford education or don't have the literacy to attend high school, community engagement like sports makes a huge difference, she said. 
---
---
On their first trip to the Chibombo District of central Zambia, Pearmain noticed a number of challenges facing the youth at the Project, as well as others in the community.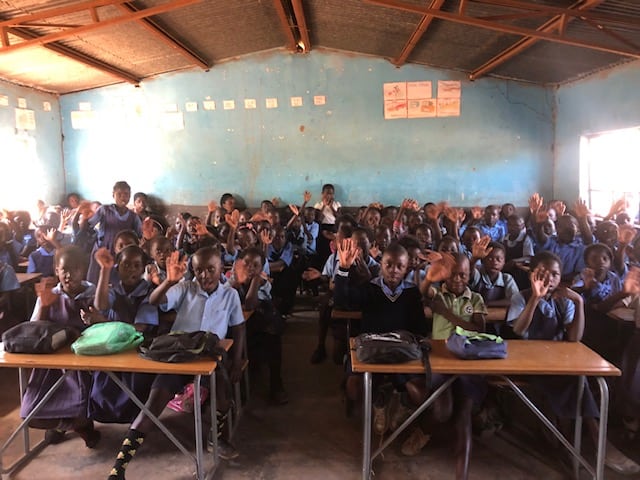 "We helped raise the money to keep these kids in school but we were compelled to go back because I realized half the kids wouldn't pass their Grade 7 exams because their English literacy is poor," she said. "If they can pass their government exams they can stay in school. Once they can read – it's their ticket to achieve their potential."
Pearmain emphasized the students and teachers do a lot with what they have but it's so different from the resources North Vancouver students experience it's almost unfathomable. 
"The teachers are working so hard, but they have 100 students in a classroom. Sometimes they have no desks, they have no paper and they for sure don't any have books. No LAC (learning assistance class). No literacy centre," she said. "They are also double ESL – they are learning English, their third language, from their second language Tonga – one they may only have been speaking for a year or two and only speak at school. By Grade 7 all exams are in English and if they can't read them, they can't answer them. If they don't pass, they don't get to go to high school."
It was a huge yet simple challenge that resonated with Pearmain, in part because her son also struggled with early reading. He was well supported here at home, an experience that connected them to, now-retired, literacy teacher Susan McLean. The Pearmains worked with McLean, and Boundary teachers Nancy Dale and Leigh Koeingfest, to learn a simple method to teach literacy. In addition, McLean gifted her personal resources after her retirement which lay the foundation of the Pearmains' plan.
"Hope and I would return to focus on literacy. We started the program with the house moms and the older kids at Project Samuel before taking it to the local schools," she said. "We taught a very simple way of teaching kids how to read – a seven-step process. And it totally worked!
"So then Hope and I taught some of high school kids and we literally worked with the kids at the Project everyday and they started reading. It was unbelievable. About two weeks in, we went back to the schools we had visited the year before and we did professional development with the teachers. When we did the professional development, we brought them the resources we had gathered here and we gifted them to the schools. Then we got to go into the classroom and were able to teach."
The work put in by the students, teachers and the Pearmains quickly bore fruit. 
"One Sunday I went outside and I literally started crying because there were all these older kids from the Project in these random places – on a rock, under a tree, on the stoop, over by the chickens – with the younger kids reading them books. It was beautiful," she said. 
The students continue to work and improve their skills.   
"I get emails from Kim [Close] – stories like this boy, 15 years old, who wants to be a truck driver. He had no hope of passing his driver's test because it's in English," said Pearmain. "Now – he's learning to read. He has a future. It's the game changer for their future. 
"Fifty percent of kids in rural Zambia drop out of Grade 7. You can see during the day, there are tons of kids working in the fields or the shops or caring for babies."
---
---
Hope Pearmain had visions through Grade 10 and 11 to be a nurse, said her mom. 
"But after this past summer, she came back and said 'I am going into education and I want to teach LAC and help kids.' As a mom, to watch her in the classroom was amazing – to see that sparkle and to see your kid light up teaching and doing something she was good at." 
The experience led Hope to apply for an internship to return to Zambia. She will be spending four months there after her Argyle Secondary graduation, along with Carson Secondary grad Sofia Stanley. 
"She is going to go back to the rural school we worked at and be there every day in the classroom helping Grade 3s with literacy," said Pearmain. 
March 7, 2020, the Pearmain family is hosting a fundraiser at the Hollyburn Country Club to fundraise for the Project Samuel kids. Those interested in supporting the event with donations or silent auction items or to secure tickets can contact Debbie via email.  To donate directly to Project Samuel go to: icmsgo.com. Then click: DONATE, select: Canada, agency: Project Samuel Foundation, supporting: Children and Project Giving.
"When Hope returns we want her to bring more advanced resources – it all has to go in suitcases. Books are heavy!"