Head to central Lynn Valley for pumpkin fun for all ages Oct. 19! Lynn Valley Elementary School and Lynn Valley Parent Participation Preschool will be hosting their pumpkin patches to kick off the fall season.
---
Lynn Valley Elementary Pumpkin Patch
---
The Lynn Valley Elementary Pumpkin Patch is back! Opening its doors Oct. 19 Lynn Valley Elementary is hosting its annual fall festival. The entire community is welcomed to carnival games, bouncy castles, bake sale, community BBQ and much more.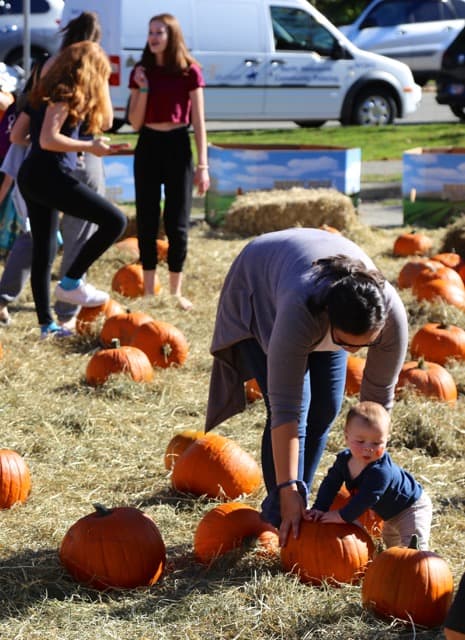 "Lynn Valley is a community place," said Kyla Shore, president of the Lynn Valley Elementary Parent Advisory Council. "This is our chance to welcome the community and have some fun."
The fall fair is the school largest fundraiser of the year. Every year numerous sponsors come forward to support the school making the event possible, said Shore. 
"We have great support from the community sponsors like the Hasler Homes, Lynn Valley Lions, Save-on Foods, Green Coast Rubbish, Longlife Windows, LynnValleyLife – their donations help cover the costs of the event and all the money raised goes directly to the kids," said Shore.
Besides bringing the community into the school, as a parent Shore really appreciates how the events builds up the students.
"The older kids love being there and volunteering," she said. "They don't have to do it but they are there by choice. It helps them feel important and gives them a chance to be leaders."
This year all the favourites are back: the Lynn Valley Lions cook shack, inflatable bouncers and wipe-out, carnival games, the mystery key box and more Oct. 19 from 11 a.m. to 3 p.m. For more information, to sponsor or volunteer visit the LVE PAC website.
---

---
Pint-sized pumpkin hunters
---
The fundraiser for LVPPP creates the perfect fall fair for younger children. With everything from crafts and cookie decorating to pumpkins, a toddler-friendly 'haunted' house and much more, it's one of the only activities all year just for young children.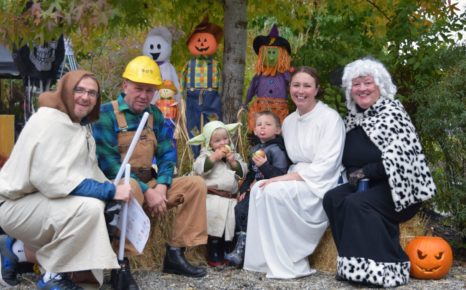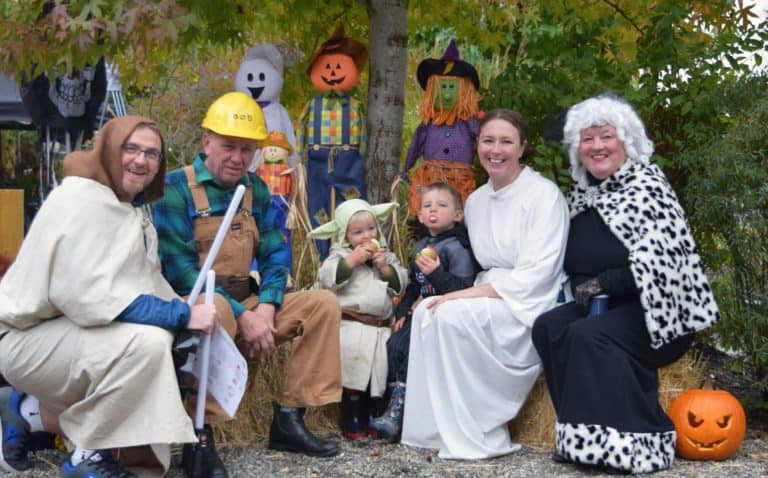 The annual event creates a special place for families of young children. With everything from spooky science experiments to face painting, a family photobooth to apple catching there is so much to do!"
Last year's Pumpkin Patch helped raise funds for a new pergola structure. Stopping by this year will showcase progress that project has made. The playground has gone through some big changes.
The school has a rain-or-shine philosophy with children participating outside as much as possible. The Pumpkin Patch is no different. With a variety of activities inside and outside there will be plenty of spooktacular fun – no matter the weather.
The event is also a great time to see what LVPPP is about. Its play-based learning style, its outdoor space and its amazing indoor facility is all on display throughout the event.
This year's Great Pumpkin Patch is Oct. 19 from 10 a.m.-2 p.m. at 3220 Mountain Hwy. The cost is $15 and includes the whole family's entrance fee, all activities and crafts plus a pumpkin to take home. For more details visit lvppp.org.