A year or two ago, Lynn Valley Day was voted the North Shore's best festival in the North Shore News' Readers' Choice Awards. That same year, Lynn Valley was voted the best neighbourhood in which to live. Coincidence? We think not.
The same things that make a great festival make a great hometown. That's friendly people, an engaged citizenry, a commitment to our shared environment, and lots of volunteer help when it's needed.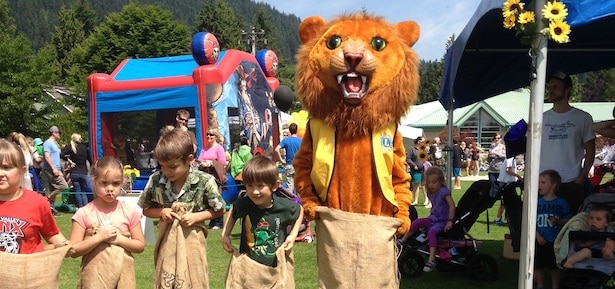 Lynn Valley Day is always the last Saturday in May (that's May 30 this year), and in recent years the festivities have expanded to include an always-sold-out Gala Dinner Dance the night before (Friday, May 29). Get those dates on your calendar now, and start thinking how you can get involved to make the weekend a success – whether it's organizing a parade entry for your club or business, inviting friends to make up a table with you at the dinner, or committing a few volunteer hours closer to the time.
More information, such as how to register for a booth at the park or a spot in the parade, will be available online soon at www.lynnvalleyday.ca, and we'll be sure to let you know through LynnValleyLife as well when registration and gala ticket sales are up and running.
In the meantime, we've had a look at the chart of volunteer tasks, and they certainly are varied! If taking tickets isn't your thing, you can put traffic pylons out along the parade route. If you don't like setting up tables, you can be on traffic patrol or deliver notices to neighbouring residences a week in advance. You can staff the bouncy castle, turn your hand to cotton candy creation or be a reassuring presence at the info/lost and found booth.
We received this message from the organizing committee: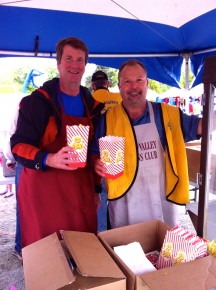 "Lynn Valley Day is run solely by volunteers. We need many, many people to help put on a successful event that is fun for our whole community!! Consider donating some time before, during or after the event this year. We have dozens of jobs, from delivering information flyers to homes along the parade route the week before the event, to moving equipment and cleaning up at night. If you love interacting with people, come on out for one of our "cookshack" shifts and serve meals, or supervise games & rides on our midway.
"Our biggest needs for help are set-up times (daytime on Friday, May 29th, very early morning Saturday, May 30) and tear-down times (very late Friday night following the Gala dinner & dance, ie 11:30 pm-1:30 am, and Saturday, May 30th 5:00-8:00 p.m.)
"Please contact our Coordinator of Volunteers at [email protected] or 778-888-2637. Janet will be happy to help you find a job that matches your interests and availability."
We encourage you to support the organizers from the Lynn Valley Lions and Lynn Valley Community Association who work tirelessly for months before the big weekend comes. Please consider contacting them soon so they know there will be lots of hands on deck! Your teenagers are very welcome, too!