The community is continuing to show its ongoing generosity and support following the June 11 fire at Mountain Village apartments. We want to ensure the most accurate information is distributed from North Shore Emergency Management. 
---
---
The North Shore Emergency Management Office is working hard. They have dozens of balls in the air. They have established partnerships with community groups like the Lynn Valley Lions to coordinate financial contributions and item donations. 
Please see the following statement from NSEM:
An update on support for Mountain Village fire evacuees
NSEM thanks all community members and organizations for coming forward and offering their support during this difficult time.
We are working with business and community partners to establish a process to best utilize public passion, energy, and generosity.
At this time, we are focusing on the direct needs of the affected families.
Our current priorities are:
Connect with and provide information and services to the families: find out their specific needs and work toward immediate and long-term solutions.
Establish processes for community support and get that information to the public.
Follow-up with public offerings of support.
Further information:
Information on resources and solutions must first be given to the evacuees, it then will be made public.
We appreciate the generous offers of support of temporary housing from local residents. We are working to establish long-term solutions for these families in a coordinated approach through formalized processes with property management companies.
Further information about donation needs will be forthcoming.
We appreciate your patience and support as we coordinate with community groups to ensure that the needs of these families are met.
If you want to help
The Lynn Valley Lions Club has set up a Lynn Valley Fire Relief Fund at BlueShore Financial. That account is #93081553
For more information about donating, please contact the Lynn Valley Lion at lvlions.com.
-30-
---
---
Donation drop-offs: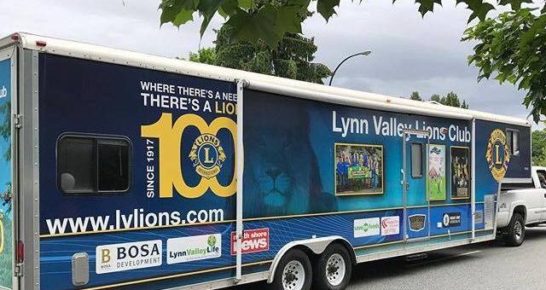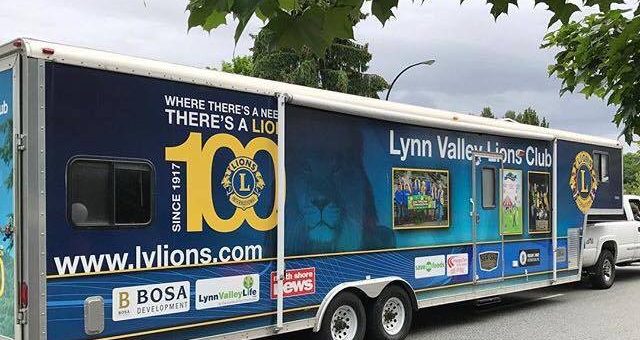 Most up to date needs and details: check this link.
June 16, 1 – 5 p.m. at the Lynn Valley Lions trailer near the beer garden at Lynn Valley Days
June 18, 7:30-9:30 a.m. The Lynn Valley Centre location TBA. (Please do not drop off until confirmed)
Financial assistance
The Lynn Valley Lions have set up a bank account at Blueshore Financial Lynn Valley, account name Fire Relief 93081553.
(Note that unfortunately the Lynn Valley Lions Club Society cannot give tax receipts as they do not have charity status.