The winter is the perfect tie to curl up with a good book. Whether you are seeking refuge from the unrelenting rain or your family has the tradition to exchange books during the holidays, we want to send some local love to Lynn Valley's resident authors. We did some digging and think all these authors live in the area – we may be off but they all have ties to the North Shore. Special thanks to the North Vancouver District Public Library staff who helped with this post.
---
---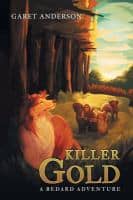 Garet Anderson
Set on the west coast Killer Gold tells the story of Bedard, who is hired by Queen Victoria to track down and deal with criminals preying on those working in the Lower Fraser River gold rush on Canada's west coast in 1858. At the library here.
 Jenn Ashton
Check out her latest book People Like Frank – And Other Stories from the Edge of Normal. Inside you will find a young woman in a group home investigating a mysterious piece of knitting.  An obsessed bag boy does grim battle with a squirrel. A woman, an asparagus bag and a garbageman have a tumultuous short-term relationship. Otherwise unremarkable achievements become epic on the edge of normal. Ashton also has two children's books.
Evelyn Cohoon Dreiling 
Dreiling has penned three books featuring the fictitious Tracey family and their journey from Scotland to a newly colonized Canada. The novels span multiple generations from Scotland to Montreal to Saskatchewan. Check them out.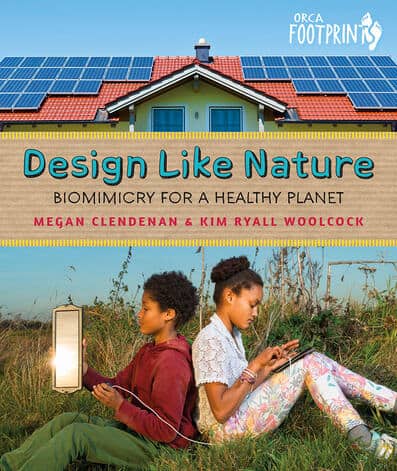 Megan Clendenan
Clendenan has written both fiction and non-fiction. She debuted her young adult fiction book Offbeat last year and is looking forward to her forthcoming non-fiction book. Design Like Nature: Biomimicry for a Healthy Planet will help kids answer their questions about the 
Michele Fogal
Fogal has always felt a sense of kinship with quirky and diverse people. As a bisexual author, writing love stories that explore the rainbow of human experience is both a pleasure and a calling. Her work celebrates the divine nature of diversity and the sacred, messy work of intimacy. She has two books, King of Snowflakes and King of Rain, available at the NVDPL.  
Daniel Francis
Francis is the author of 30 books, principally about Canadian, BC, and local history. Where Mountains Meet the Sea describes how the community of North Vancouver originated as the sawmill town of Moodyville, then evolved into a residential suburb of Vancouver until following World War Two it emerged as a bustling urban centre in its own right. The book documents the district's major industries — shipbuilding, forestry and deep water shipping — as well as the rich legacy of outdoor recreation for which it is still known.
Eve Lazarus
Passionate about history and writing, Lazarus has published numerous books chronicling Vancouver's past. More than a writer she also has podcasts on her website. The library has an excellent selection of her books.  
Fernando Lessa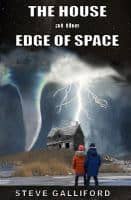 As a professional nature photographer, Lessa travelled all over the world. He didn't have to look far for his 2019 book Urban Salmon: A Photographic Journey into the Metro Vancouver Watershed. The project chronicles two years in the Vancouver area. 
Steve Galliford
Based on his adventures and bedtime stories for his children, Galliford released his first book a few years ago. The House at the Edge of Space, a children's novel follows a boy as he discovers incredibly weird secrets near an abandoned house on the outskirts of town.
Vihba Sisodraker
For those wanting to take their book to the kitchen check out this new cookbook from a local family. Perfect for cool nights: The Flavourful Indian – Recipes from My Kitchen.